Director of Business & Partner Development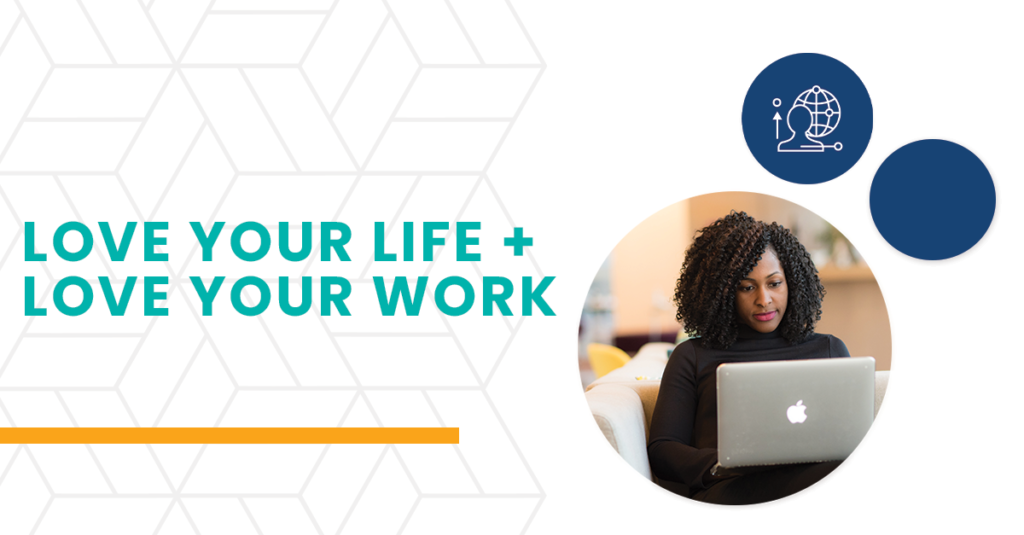 Are you a proven business and partnership development professional who is a passionate brand representative, builder of high trust relationships, and servant-hearted leader?
Do you love working with executive leaders of entrepreneurial businesses, and truly believe that sales are the natural result of sincere connection and a spirit of collaboration?
Would you be wildly excited to be part of a values-first, fast-growing, ground-breaking professional services business that is helping our employees love their lives and their work? If so, keep reading.
Authentic is a community of Fractional CMOs who help growing businesses Overcome Random Acts of Marketing® and confidently take the next right step to build revenue. Founded in 2017, Authentic has quickly built a reputation for results and deep, trusted relationships.
The Director of Business & Partner Development is responsible for net-new business for Authentic; working closely with our CEO / Founder to represent and build our brand across a national marketplace, through relationships strategic partners and referral ecosystems, Founders, CEOs & C-Suite leaders in entrepreneurial businesses ($5M-100M in annual revenue). The Director of Business & Partner Development also works closely with our Marketing and Client Services teams to ensure a positive and seamless client experience.
Authentic is a growing, entrepreneurial organization. Therefore it is critical that the Director of Business & Partner Development embraces an environment where change is the norm and where every team member has an opportunity to play a highly influential role.
Director of Business Development Job Details
THIS IS A SALES ROLE, focused on net-new pipeline creation. This is not an account management role. This role does not include an existing book of clients. Qualified candidates must be experienced at building a book of business through strong outbound selling and development of high-trust partner / referral networks.

The Director of Business Development will be expected to secure 24 net-new client engagements annually, in order to meet a 7-figure quota.

Day-to-day responsibilities will include highly-targeted outbound prospecting, as well as management of deals created through our inbound / demand gen programs.

COMPENSATION: $75K base salary with first-year draw and $100K minimum guarantee. Unlimited commission potential with on-target earnings of $125,000 first year, and $170,000+ by second year.
Reports to the head of Sales (currently the CEO / Founder)
Role is Full-Time, Salaried (Exempt) + Commission
Corporate headquarters based in Edina, MN.
Position is on-site / hybrid. Tuesday – Thursday are "core collaboration" required onsite days; Monday & Friday are "flex" days as agreed between manager and employee.
Requirements for the Role
Bachelor's Degree or equivalent work experience.
Proven business development / new business / partnership / B2B executive sales experience across a wide variety of business models and industries.
Track record for creating significant net-new pipeline through outbound sales.
Confident in selling to the C-Suite: Owner / Founder, CEO, CFO, COO, etc.
Established and trusted personal / professional brand; actively engaged on LinkedIn, professional groups, associations or business organizations, etc.
History of sales success in carrying / hitting quotas consistently (7-figure annual quotas based on consistent new-client acquisition for long-term contracts).
Track record of building and growing successful partner / referral relationships.
Excellent writing skills with professional tone and accuracy (spelling, grammar, punctuation, etc.).
Extremely well-organized, self-starter, diligent in sales process and deal management.
Experienced with CRM processes and systems (Hubspot).
Proficiency in technologies including: LinkedIn, GSuite, Zoom, Slack, etc.
Confident, articulate, and poised in presentation and public speaking skills: able to lead a meeting, presentation and/or program in collaboration with Authentic leaders, Fractional CMO team members, clients and partners.
The business and partner development role will require in-person, live event engagement and face-time with communities of influence. The ideal candidate will be excited to engage in-person, and flexible with work hours to accommodate morning and/or evening events and occasional travel.
Attributes of the Ideal Candidate
Embodies Authentic's values: Authenticity, Wisdom, Humility, Passion, Generosity.
Understands fast-growing entrepreneurial business environments and welcomes the pace, frequency of change, and ongoing innovation that is naturally part of growth.
Warm, charismatic, friendly, confident, natural relationship-builder; easily establishes trust and rapport with executive leaders. Exudes joy and genuine care for others.
Unselfish, always assumes the best of others, quick to express gratitude / not easily ruffled, frustrated, angered, or discouraged.
Natural self-starter and problem-solver that solicits and welcomes feedback.
Unrelenting goal-crusher and achiever; motivated to constantly elevate goals, outcomes, and earning potential.
Clear communicator that ensures all key stakeholders are set up for success; concise, appropriate level of detail for audience, right information to support decision making.
Always follows through on promises, sets clear next steps / accountabilities with every interaction. Always taking the lead, moving the ball, removing obstacles, being a resource and a helper, making it easy for ideal clients to choose Authentic.
Positive, collaborative, and optimistic attitude, with proven ability to organize, prioritize and support multiple stakeholders simultaneously. Every prospect should feel like the most important person with every interaction.
Obsessed with details: accurately overseeing processes, schedules, contracts, etc.
Cares deeply: desires to be a major contributor to the growth and success of Authentic, its team members, clients and partners.
Responsibilities Include
Consistently reach individual sales goals through engagements with ideal clients.
Effectively disqualify wrong-fit opportunities / relationships.
Highly-targeted outbound prospecting (of buyers and referral sources), as well as management of deals created through our inbound / demand gen programs.
Highly-engaged representative of Authentic: in physical, social, and online communities. Build engagement, trust, followership, and new business opportunities.
Leverage Authentic content, events, thought leadership, and executive posts to further build our brand in relevant channels and communities.
Become an expert in Authentic's perspectives, model, methodology, value proposition, etc. Be a trusted advisor in our networks of influence.
Prolific contributor of content that reflects our brand values, personality, style, approach, services, and subject matter expertise. Open new pathways for engagement by creatively leveraging your network and personal brand.
Diligently respond to, help, qualify, redirect, nurture every relationship that enters the Authentic circle: both prospects and potential advocates / friends. Create positive impressions and build advocacy with every interaction.
Manage deal pipeline with rigor; ensuring accurate and timely data updates in CRM, clear notes, consistent processes, and follow-through.
Build Authentic's database of Ideal Client Persona contacts through 1:1 networking and relationship-building.
Actively nurture engaged relationships to advance them into qualified deals.
Invest deeply in targeted referral relationships to cultivate trust and value-exchange that helps both parties grow and succeed.
Know our employees, our clients, and our partners. Be known and centrally involved in key stakeholder relationships at Authentic, seeking to listen, learn, and build strong, collaborative relationships that produce high-value results.
Help to drive efficiencies in all aspects of sales operations.
Execute special surprise and delight projects for key prospects / partners.
Other responsibilities to be determined based on personal interest and business needs.