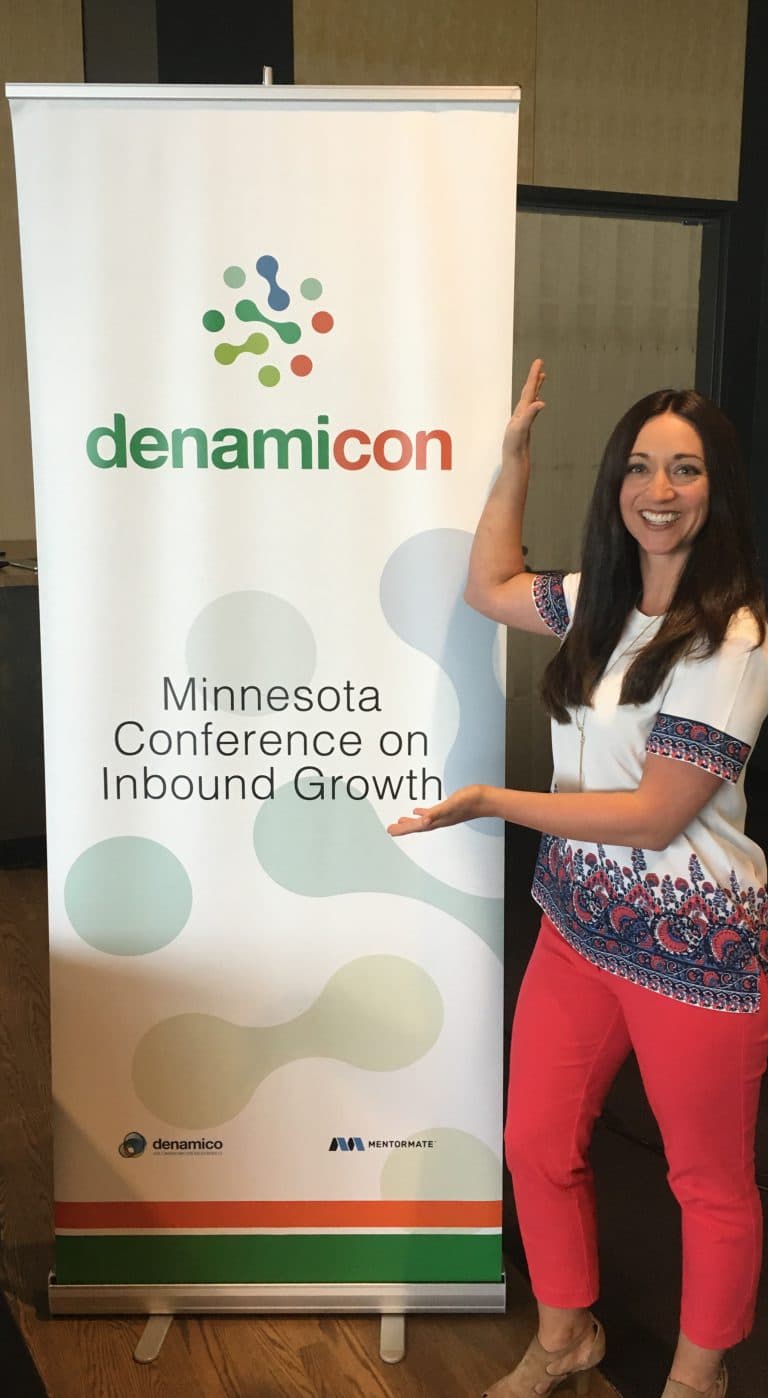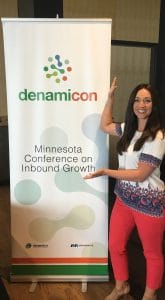 Earlier this week, I had the privilege of being included in the speaker lineup for DenamiCON17, an inbound growth-focused event, hosted by Denamico (Hubspot-certified partner) and MentorMate (software development firm).
Missed the event? Watch the recorded live stream here, and follow along with my mini blog series below that provides my expanded perspective on the topics discussed.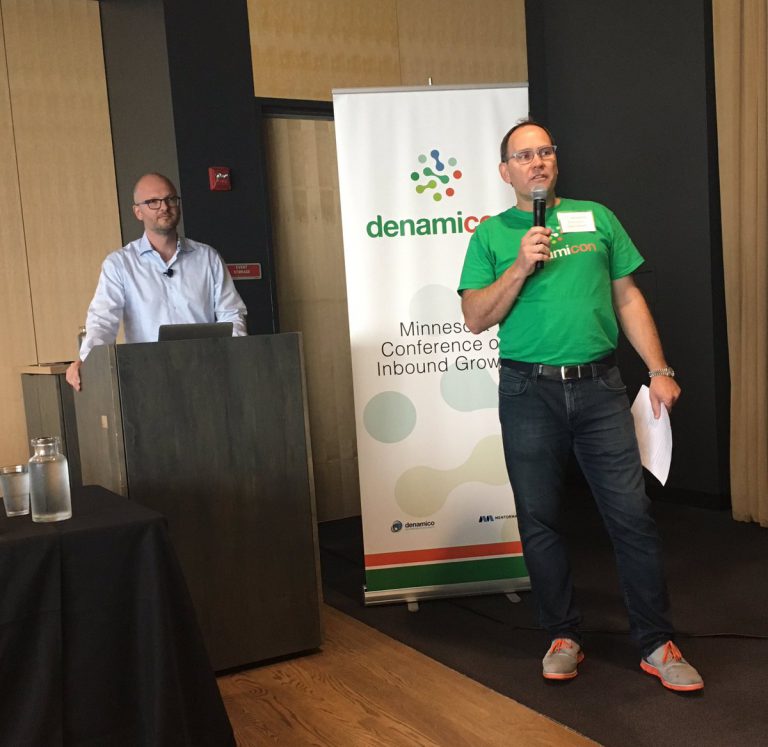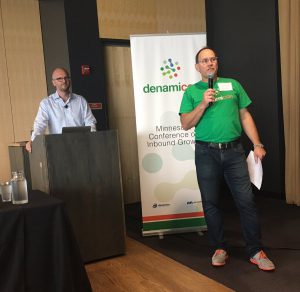 The event was kicked off with a keynote by my long-time friend and digital industry pioneer, Björn Stansvik, CEO of MentorMate. A former a skeptic of inbound (in his words, he once believed: "No serious B2B buyer of custom software would invite us to bid by finding us on Google."), Björn is now an advocate and evangelist of the SEO and content marketing discipline that helped grow his startup venture into a thriving mobile market leader. In other words, Björn "found religion" when it comes to inbound marketing. His keynote was a fantastic case study in how MentorMate has grown and measured the impact of its marketing programs over time.
Following the keynote, I sat on a panel with several individuals and brands I admire, including Jill Konrath (bestselling author and keynoter on sales strategy), Craig Pladson (Marketing Director at GoKart Labs), and Clay Collins (Co-Founder and CEO at LeadPages). Brendon Dennewill (CEO of Denamico) moderated the lively discussion that included a great diversity of sales / marketing / entrepreneurial  perspectives.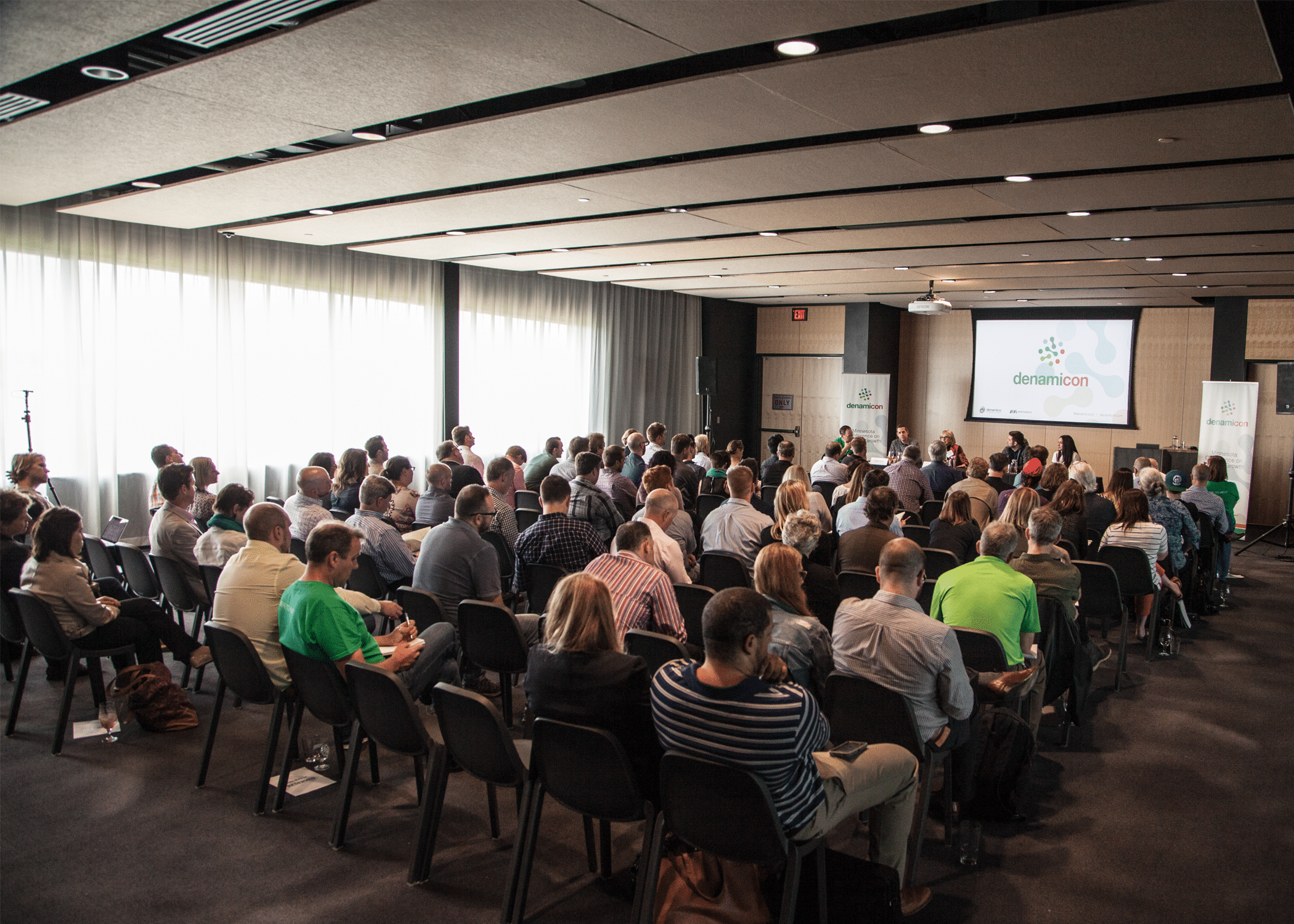 There was so much great material in the panel discussion, I've decided to expand on some of my favorite questions in a mini blog series. Over the coming days, I'll blog about the following panel questions with my perspectives on each. I'd love to hear your thoughts! And of course, to hear the full range of perspectives from the DenamiCON panel, check out the recorded session here.
Q1: The number one question on the minds of our audience today is probably, "How do I get more customers or clients?" Is that the right question to be asking? – Read my blog response here.
Q2: What can salespeople do to help marketers? And conversely, what can marketers do to support sales? – Read my blog response here.
Q3: Interactive customer experiences are gaining steam, how do you envision buyers interacting with products and services in the next few years? – Read my blog response here…which diverged just a bit into emerging tech!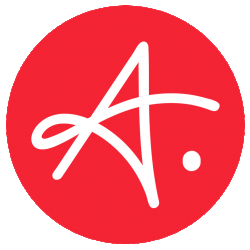 Latest posts by Authentic
(see all)