Well, that was fun! Earlier this week, I had the opportunity to participate as a panelist in the debut event for Marketers' Community – a new educational event series and networking group spearheaded by Laura King, the Twin Cities' most dynamic modern marketing recruiter. The topic for the event was "MarTech: Lessons Learned from the Trenches," and included a blend of perspectives from both practitioners and consultants, representing large enterprise to small business.
The full panel included:
Talk about BUZZ!
The event was a huge success by every measure, selling out in only two days, with a waitlist of over 50 people within the first week of promotions. Authentic Brand had a front row seat to the amazing response, given our role as sponsor and partner in designing the Marketers' Community logo, brand and promotion. In all of my years of marketing and event management, I've never seen a first-time event get this level of response.
The turn-out and interest was so strong, it even made the headlines with Minnesota Business Magazine the following day. Clearly, the Twin Cities' marketing community is hungry for a new event and engagement format – and Marketers' Community is stepping into the gap. We're excited for all that is to come! Check out a few event photos below, or see the entire photo album here.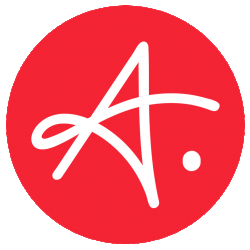 Latest posts by Authentic Brand
(see all)