On June 11th, the SANCTUARY community of marketing executives gathered for a critical conversation on equity and diversity in marketing. Our community came together, ready to embrace hard, humbling, and candid conversations as a step toward healing.
The small group discussions were raw, uncomfortable, and also encouraging. Conversation focused on one critical topic:
Marketers – as a discipline – are a very homogeneous lot. By some studies, minorities make up 5-10% of marketing departments, creative departments, agencies, etc. As a discipline that is so focused on creating emotional connections between our brands and our consumers, how well can we do that when our teams don't reflect the racial makeup of those consumers? What can we do to attract more diverse talent to our jobs? Our profession? What can do to be more inclusive of diverse racial considerations in our work?
The SANCTUARY event series is a collaboration between Authentic Brand, Storycore, and Marketers' Community – designed as a virtual gathering space and safe environment for candid conversations among marketing executives.
SANCTUARY Co-Hosts
The next SANCTUARY gathering is planned for Thursday, August 13th from 12:00 – 1:00 CT. Registration will launch soon. Stay tuned via our events page.
About SANCTUARY
We know leading a marketing function in normal times is challenging.
You know what it doesn't have to be? Lonely.
That's the idea behind this virtual gathering – create a 'safe space' for marketing leaders (Directors, VPs, CMOs) to collect, connect and share with peers – what's working, what's not, fears, expectations, disappointments – with compassion, not judgement.
WHY? Because we all believe in the power of marketing, but even more in the power of this community to sustain and even inspire when we need it most.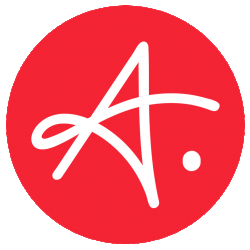 Latest posts by Authentic Brand
(see all)