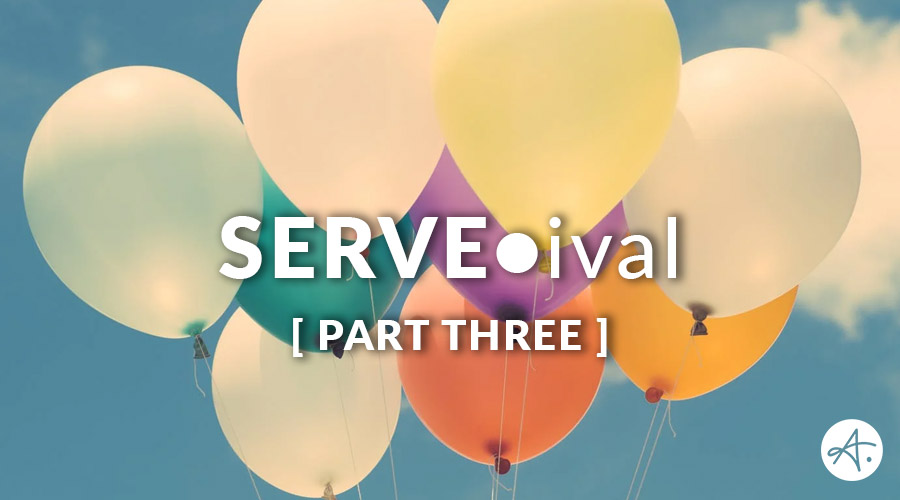 The rapidly-evolving nature of a crisis requires marketing and communication teams to stay nimble by listening carefully to their key stakeholders, adapting quickly, and leaning more purposefully into the turns.
Crises are a time when showing up in the service of your customers, employees, and communities matters. Businesses must consider how they can best serve their stakeholders during these times. The organizations that align their product, marketing, and sales activities to critical stakeholder needs are the ones that will be most likely to survive a crisis, and be in a position to thrive as life begins to return to normal.
SERVE•iving times of crisis
Our three-part SERVE•ival series guides you through how to successfully 1) assess your brand's opportunity to serve, 2) allocate resources, and 3) activate programs that effectively and genuinely help your stakeholders in times of crisis.
In part three of our SERVE•ival series, Activating your service plan to genuinely support stakeholders, we interviewed three Authentic Brand Fractional CMOs, Karen Kleindl, Kelly Klopotek, and Kris Paulson.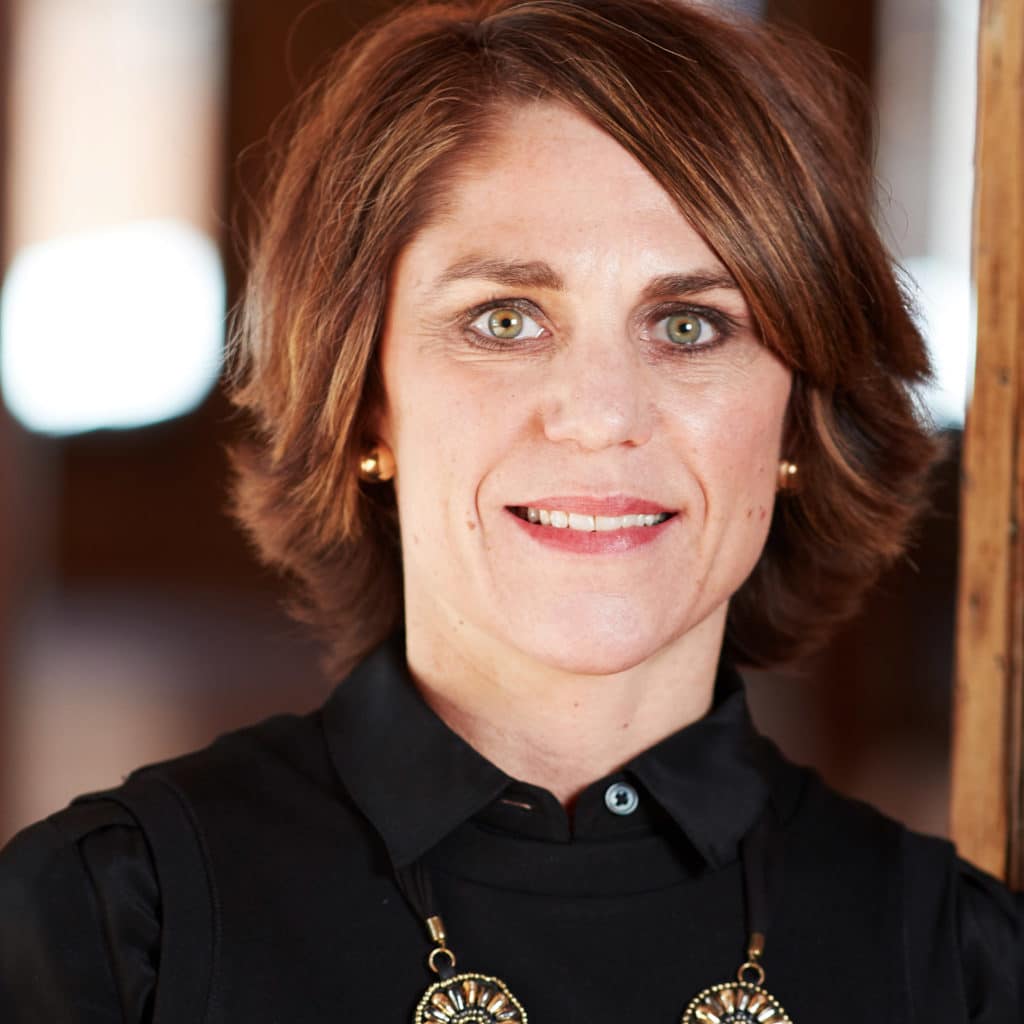 If you have a specific question for our team as your business navigates the COVID-19 crisis, send us your question through our Ask a CMO form, and we'll reach out to you with help.
Q1. Should businesses be proactively selling anything during crises? How do we ensure whatever approach our company takes adds value given the landscape?
Kris:
It's critical to recognize that times of crisis are when you build your reputation. How your business responds to adversity today will position your business for tomorrow. Companies everywhere are pivoting their selling strategies. Understand what you can do and offer. This might mean operating differently than usual.
Businesses must be sensitive to how they sell and be mindful not to use fear tactics or dishonest practices. When the crisis has passed, customers will remember how you showed up and marketed to them.
When speaking to customers, remember that this is not business as usual. Acknowledge the challenges that everyone is facing and focus on building authentic relationships with customers.
Many prospects and customers need your help during hard times. Shape your sales strategies around how you can help customers succeed. Think of selling as something you do for the benefit of your customer.
Karen:
It depends on the business that you're in. For many companies, selling during a crisis is difficult because their buyer's mindset is in a different place.
But there are categories of businesses that have an opportunity to fill a significant need for their buyers. In these cases, there are buyers in the market that are looking for solutions, help, and guidance. It would be a real miss for these businesses to not be selling. But selling during times of distress looks a lot different than selling during normal times. Selling, at its core, should always be about being helpful. During a crisis, it's especially important that the tone and message are about solving a significant need that people have.
Some businesses aren't able to provide something immediately helpful to their buyers. For these companies, it's important that they remain present for their customers, in whatever way is appropriate for the type of company they are.
For example, restaurants impacted by closures due to the COVID-19 pandemic knew they had food inventory they needed to use up. Rather than letting it go to waste, we saw numerous restaurants getting creative with what to do with the food. They started making meals for frontline healthcare workers and school children facing food insecurity. They aren't selling, but they're creating awareness around their brand and creating connections with consumers. You could argue that this is a form of selling, but they're doing it in a genuine way that creates a good brand association, and that will pay off in the long-term.
Kelly:
Most companies have a long-term strategic plan, but during a crisis, these plans often take a backseat to managing the day-to-day risks and challenges facing the business. This can be an opportunity for the company to realign to its true, authentic core values and the reason they were in business in the first place.
During times of adversity, I recommend that companies hone in and focus on doing a handful of things really well instead of trying to be everything to all people. Take a look at what the market needs and identify how you can best meet that need and serve your customers. Don't simply put out messages that say, "We're open and we are here for you!" That doesn't feel authentic, that feels like selling. Explain to customers how you can be of service and how they can safely access your products or services.
This might mean using the resources you have to produce an entirely new product or service that meets the customer needs shaped by the crisis. For example, in response to COVID-19, distilleries and breweries repurposed their equipment to produce hand sanitizer, and clothing companies started manufacturing face masks.
Q2. How do we balance business needs with a desire to be sensitive and empathetic to what our customers, employees, and communities are facing during a crisis?
Karen:
Businesses will succeed through crises when they put employees, customers, and communities first. Of course, businesses should always put these stakeholders first. This is especially apparent in hard times, which tend to reveal the companies that are looking out for themselves, and those that are looking out for their people. While the former may survive the crisis, the latter will be in a much stronger position to thrive long-term, with the support of committed employees and loyal customers.
Kelly:
You have to communicate authentically. Be honest, and be humble. Remember that everyone responds to a crisis differently. Your brand needs to be sensitive to what your stakeholders are experiencing.
It's also essential that you don't overpromise. When it comes to things like delivery times, wait times, and service times, you need to be honest with yourself and with your customers about what your business is capable of doing.
And remember that actions truly speak louder than words. Customers will judge you on whether you're focused on helping or selling. Customers often remember the companies that did good things in the community, and that will help build brand loyalty. If you can authentically demonstrate what you're doing to help, this will serve your company well beyond the immediate predicament.
Kris:
During a crisis, business landscapes change. Consider how you position your business and how that reflects what is happening at the moment. Acknowledge the challenges that customers and prospects are currently facing.
Showing authentic empathy can make a difference in whether your business will fail or succeed. Focus on building existing relationships and nurture new ones.
This is a fluid time. Adapt. Listen. Learn. The insight gleaned from this will help move your business forward in the right direction.
Q3. How do we motivate our teams to act creatively, contribute ideas, and innovate during a crisis that impacts all of us and creates anxiety and distraction among our teams?
Kelly:
By nature, people long for purpose. Work can be a great vehicle for purpose, as it provides employees the opportunity to contribute, create, connect, and give back.
Authentic and transparent internal communication that engages employees is always important, but especially so during times of trouble. Your employees are likely to have ideas on what the business should do, and soliciting their input helps fuel their sense of purpose.
Ask employees how they're doing and what kinds of struggles they're facing. Make sure everyone has a voice. Inquire about how they're consuming and using different products or services, where it's hard for them to access certain things and how the organization can be of service to its customers. Encourage them to bring ideas forward — and maybe resurface ideas that got shelved in the past.
By engaging employees in these discussions, it makes them feel valued, and it might help your business develop a solution to serve your customers better.
Kris:
When companies go through challenges, it doesn't mean that they should silence innovation and creativity. Communication and collaboration are even more crucial during an uncertain time. At the same time, it's natural during a crisis for employees to feel anxious, distracted, and uncertain. That's why engagement strategies are essential during this time.
Leaders need to lead by example. The fight-or-flight response is real for everyone in a crisis. Leaders need to choose to fight in the new working environment to set an example for employees.
Consider how to keep your teams engaged and connected with the business. Empower your team by bringing everyone in on the big picture. Have planning sessions. Seek ideas. Encourage your team to chat. Form problem-solving groups. All these things can go a long way to keep teams aligned with the business.
Employees want to make a difference and have an impact. People feel better about their situation if they can do something about it, and they'll perform better if you give them the opportunity to help.
Karen:
Often, in our day-to-day work, creativity gets squeezed out of the moment. Employees are in back-to-back meetings, and the ideas they do contribute may rarely get considered.
Crises create a new playing field. It's important to remember that each employee possesses creativity — regardless of whether they work in accounting, marketing, operations, or customer service. During times of turbulence, companies should break down walls and boundaries that typically prevent employees from all levels of the organization from contributing ideas. Give employees the opportunity to be innovative. Everyone is human, often facing the same challenges felt by customers, and employees across the organization are the best people to brainstorm ways the business can help solve these problems.
Put your business needs aside for a moment, put your community and customers first, and give your employees purpose by allowing them to contribute. When you do this, it can be amazing to see the types of ideas that come forward.
Hopefully, when the upheaval settles, organizations continue embracing a workplace culture that has fewer boundaries and walls — and more creativity and innovation.
—
How a business shows up during a crisis can impact a brand's reputation long after a crisis ends. Companies that focus on how they can best serve their employees, customers, and communities — and deliver a valuable solution to them — are the ones that will gain committed, engaged employees, and loyal customers.
Previously in the SERVE•ival series, we covered Assessing your brand's opportunity to serve and Allocating resources in the right direction. We encourage you to read the insights our Authentic Brand Fractional CMOs shared in those posts.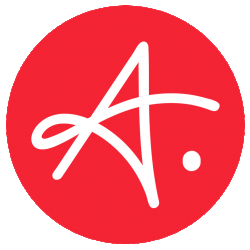 Latest posts by Authentic Brand
(see all)