Healthcare has always been a challenging industry to market within. Competition is fierce with large investments being made into innovative startups, patient choice is largely based on factors you cannot control, margins are often slim, and regulation presents challenges for how you engage with your patients. Marketers must understand these unique challenges, keep up with developments in the industry, and know how to strategically allocate resources for impact.
We invited two Authentic Fractional CMOs™, Kate Hendershott and Veronica Williams, to provide marketing insights and recommendations to healthcare companies. They dive into the biggest growth challenges healthcare organizations face today, provide advice on essential marketing building blocks, and share their perspectives on effective marketing tactics and the most important metrics for tracking ROI.
What are the biggest growth challenges that the healthcare industry is facing today?
Veronica: In my experience, staffing is the biggest challenge facing the healthcare industry today. And I'm not alone in that observation. In January 2023, McKinsey & Company reduced their projected growth for the industry by 2% due to "economic troubles, combined with healthcare-worker shortage and endemic COVID-19." And that's what I've seen with my clients. Creating demand or generating leads isn't the problem — it's finding qualified staff to provide services.
Another significant challenge is that the decision-making process for choosing a healthcare solution is often driven more by the situation than preference. If you break your leg, marketing isn't going to influence your decision as much as speed of delivery, location, and availability. Because the decision is so need-dependent, marketing strategies that focus on demand or lead gen aren't going to be as effective in healthcare as they are in other industries. That isn't to say that content, especially patient education content isn't important. It is, but it is important for building the brand and establishing trust, not capturing leads.
Kate: There are a couple of key challenges limiting healthcare growth with my clients, including:
Increased competition: With healthcare being one of the fastest-growing industries, competition is intensifying. Numerous players, from traditional healthcare providers to innovative health tech startups, are all vying for a slice of the market. This heated competition makes it tough for existing entities to maintain or expand their market share.

Slow technological adoption: Advanced technologies, such as telehealth, AI, and Big Data, have become integral to modern healthcare. However, the industry faces issues like high implementation costs, making it difficult for healthcare companies to make these switches quickly and efficiently.
In light of these challenges, what building blocks are essential for healthcare companies to have in place to develop a sound marketing strategy?
Kate: With these challenges come opportunities to develop a robust marketing strategy.
In the face of increased competition, healthcare organizations recognize the importance of brand building. They need to focus on building meaningful relationships with their stakeholders and emphasizing what makes them unique so they stand out in the crowded market. Recently, one of my clients went through a brand workshop where we not only revisited patient needs, their story, and value proposition but also focused on the organization's values so that employees understand how to "live the brand."
With telehealth and digital health platforms on the rise, a robust online presence is no longer optional. Invest in a user-friendly, informative website, and maintain active profiles on relevant social media platforms.
Lastly, be prepared to pivot. Healthcare is a dynamic industry, and your marketing strategy needs to keep up. Stay abreast of the latest trends, regulatory changes, and innovations.
Veronica: As Kate points out, brand building, which is fundamental to all great marketing, is especially important in the healthcare industry. There is an adage in recruiting; people come to work for you because of your mission. Developing strong internal and external branding that effectively reflects the organization's mission and culture not only distinguishes you from your competition in the mind of your patients — but also your employees. If there is a disconnect between who you say you are and how your patients or employees experience you, you won't retain either stakeholder for long. So alignment between mission, culture, and branding is critical.
Kate makes another good point about a strong online presence. But that doesn't stop with your website. You have to grow your digital footprint, so all of your stakeholders can easily find you. For end-users, you need to win all 3 of the Google auctions: pay-per-click (PPC), organic search (SEO, keywords, content creation), and the Google map pack. For employees, making sure you rise to the top of search results on job boards, with the good reviews to support that position, is equally important. And social media is a great way to showcase your mission and culture.
What marketing tactics work well as part of a comprehensive marketing roadmap for healthcare companies, and what are the most important metrics for tracking the ROI of their marketing efforts?
Kate: A comprehensive marketing roadmap for healthcare companies can include a variety of tactics, and tracking the right metrics can help gauge the ROI of these efforts.

Invest in content marketing. Create informative blogs, videos, and testimonials to provide value to your audience and position your brand as a trusted resource. With a recent hospital client of mine, we conducted Voice of Customer (VOC) interviews where we garnished many testimonials to use on social media and the website.

It's also important to optimize your website and content to rank higher in search engine results and attract organic traffic. With one of my clients, we were able to triple our monthly users and views by creating backlinks and optimizing our metatags.

For predictable lead generation, utilize pay-per-click (PPC) advertising to target specific demographics and improve visibility.
Encourage satisfied patients to leave reviews and share their positive experiences to build trust and credibility.
And, importantly, measure your results. No single tactic or metric can provide a complete picture. A mix of tactics tailored to your audience and a suite of metrics that provide a holistic view of your marketing performance will give you the best insights into your marketing ROI.
Veronica: There isn't a silver bullet. You have to find the right mix of tactics to connect your brand to your stakeholders. But there are a few tactics that too often go overlooked. One thing I've seen with several of my clients is a strong focus on PPC and SEO, but little if any time spent on managing their Google Business Profiles (GBPs), which are critical to winning the search for "xyz near me." So, build out your GBPs with great photos of your location, create FAQs using questions you frequently receive, provide regular updates, and respond to all your reviews! You can evaluate the success of these efforts by monitoring KPIs, such as profile views, phone call volume, and click-to-call rates and, of course, search rankings.
Since staffing is such a significant issue, I also recommend paying close attention to your job boards.
Make sure the branding reflects your culture and highlights the benefits that are most important to your target employees.
Be sure you're monitoring reviews across employee review sites. Respond to all of them, good or bad. Just like your potential clients will make a decision whether to use your business based on reviews, employees will use reviews to decide if they want to work for you. How you respond to employee reviews can be just as telling about who you are as an organization as the review itself.
Actively ask for reviews, both for your company and for your interview process. But remember, you can't incentivize these campaigns.
Make frequent company updates. This demonstrates how engaged you are with your employees, another important factor in the decision to apply for a job with you.
Use Indeed Hiring Insights to check out your competition and leverage keyword optimization to get your job postings to the top of the search results.
Track your results by monitoring cost per application, applications to hire, and, of course, your overall review rating.
Healthcare organizations face unique challenges that require industry-informed strategies. Organizations with strong internal and external brands, a well-managed digital presence that addresses the most important stakeholders, and an appetite for change will be best positioned to succeed.
Our team of fractional CMOs has experience helping healthcare organizations navigate the complexity of the industry, connect with the most important stakeholders, and drive growth. Let's connect if you'd like to discuss how an Authentic Fractional CMO™ can help you build a stronger brand and engage more effectively with your audiences.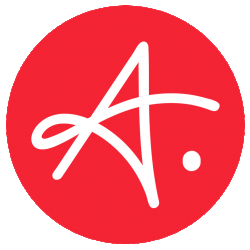 Latest posts by Authentic Brand
(see all)