Isn't the New Year great? It's time to bust out those resolutions and ring in the start of a new calendar by making a change that brings something positive to your life. Many of us will sit down and write out a list of "To-Do's for the New Year."Maybe this is the year you finally lose those extra pounds you've been meaning to shed. Maybe you get started on that personal reading plan you never seem to have time for. Perhaps you finally take that trip you've been thinking about for years now.
Just as those personal resolutions are a good idea, it probably makes sense to apply the same approach to your business. But rather than putting together a list of "To-Do's" for your marketing efforts, I suggest you consider making a "Not-To-Do" list this year.
Let this be the year you decide to stop committing random acts of marketing. Too many businesses operate without a thoughtful plan in place. In those cases, marketing is reactive, occasional, non-integrated, and hard to track. This wastes time, drains resources, and doesn't lead to long-term, sustainable revenue growth.
Here's a sample list of marketing "Not-To-Do's" to address as you gear up for the rest of the year:
Invest in technology with the assumption that it will solve all your problems
Technology is great. I love it! But the reality is that it's going to take time and energy to implement and use on a consistent basis. There is no magic bullet that will allow you to set it and forget it when it comes to a tech investment. Before you make a technology purchase, make sure you've thought through all the factors that will impact success, and that you avoid random acts of martech!
Start the year with no marketing budget
Let's face it, you don't have to spend a million dollars to do marketing well. But you do need to set aside budget space for some things. For example, if you don't have anyone on your team with design skills, you're going to need some help. Same thing applies to content development, website updates, collateral printing, and the fore mentioned technology investments. Don't get me wrong, a few sharp marketers can really make your dollars stretch. But, starting out with zero (or negligible) budgets is just not going to work. Make sure you are appropriately resourcing your marketing efforts.
Keep hunting for a marketing unicorn
Speaking of talented marketers stretching a dollar, it's important to know that your chances of finding one person who can do everything with excellence is darn near impossible. And, if you do find them, they're going to be super hard to recruit. Then, once you do manage to recruit them, there won't be enough hours in the day for them to do all the things that will be expected of them.
Your best bet is to have someone leading the direction and strategy of your marketing efforts. If you're not ready for full time hire in this role, consider a fractional CMO to fill the void. With a seasoned leader in place, you will need a marketing coordinator or manager to help with execution, and/or a small handful of external vendors who can fill in gaps.
The idea of finding one person who can move from the boardroom, to coding your website, to reworking your brand positioning, to creating sales decks for your sales team, is a myth. IF you can find this person, they are going to be expensive. For most small and medium sized businesses, you're going to be better off dividing up the work and hiring for what you need most and fill in gaps with fractional staff and agency or contractor support.
Only talk about yourself
Have you ever been at a networking event or dinner party where you meet a new person who spends 95% of the time talking about themselves? I know I've met that person before. It's no fun to sit there and listen to them go on and on about how great they think they are. No one likes that. Just like an annoying dinner guest, your marketing needs to avoid the same social faux pas. In an era where "thought leadership" is everywhere, you need to be producing content that actually makes people think. This means directing the focus of your materials on sharing information on how to solve a problem or presenting content that gets people to see things in a different light.
If you're only putting out content that talks about why everyone should buy your product or service, you're going to sound like that networking blowhard. I know you love what you do. I know you think your product or service is going to revolutionize the way your customers do business. I hope that it does. You still need to earn the right to be heard. You do that by moving the focus from you onto what your customers are wrestling with.
Measure the wrong things
Without fail, every time I talk with a business leader, I'm told that they need to get better at measuring what they're doing with marketing. Either they are not really measuring much of anything or feel like they're measuring things that don't really matter. For those who are stuck doing random acts of marketing let this be the year you put a more strategic plan in place.
This plan should have a clearly defined way to measure what's working and what's not. The objective of your plan will dictate what you should be measuring. If your plan is about growing brand exposure, then you'll want to focus on things like increasing your follower counts or the number of media impressions you pick up. If your plan is focused on demand generation then you need to track things like marking contribution to pipeline, funnel velocity, and marketing sourced revenue. The plan will highlight where to put your measurement focus. Continuing to measure things that don't matter is not the way to move your business forward.
Expect miracles to occur within a couple of months
Everyone would love it if their marketing campaign went viral. That would be great! It's probably not going to happen. Marketing success is not achieved through flash-in-the-pan lightning strikes. It's about developing a good long-term plan, and then putting the work in to it to execute across the long haul. It takes work. It takes resolve. If you're betting the long-term success of the business on a couple of "quick wins" then you're probably going to be disappointed. I'm not saying that there isn't some low hanging fruit that can quickly move the needle. Just that there is only so much of that available. Once you exhaust the easy stuff, your marketing efforts will take time to build revenue for the organization. Don't get yourself into the mindset that says, "We'll try this for two months and see how it goes. This better work." If you're not committed to executing against a plan then you're more than likely going to be disappointed with your results.
As you work on building a long-term, sustainable marketing engine, let this be the year you commit to doing things well. Refine your messaging. Solve real pain points. Create a plan. Put in the hard work to build momentum. Measure, test, refine, and repeat.
If you've read this far and are feeling like a few of those items sound like your current situation and you don't know how to get started, we would love to chat with you. Authentic is committed to helping small and medium sized businesses develop a marketing machine that actually moves the needle on revenue growth. We can coach you through the process or provide you with a fractional leader to be your guide. Contact us today.
Cheers to successfully addressing those marketing Not-To-Do's!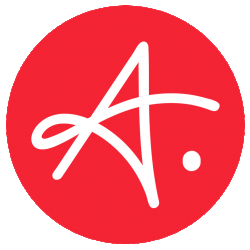 Latest posts by Authentic
(see all)