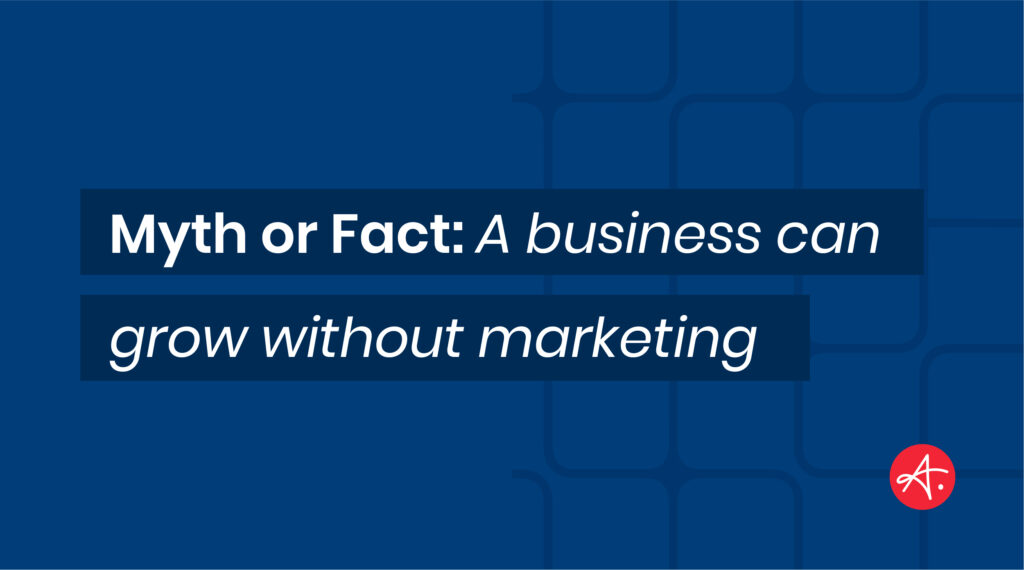 We recently noticed a LinkedIn post that was shared by a CEO of an ecommerce agency. The CEO shared a published article that named his company as the fastest-growing agency in the state. The article's premise was that the agency had achieved that growth without any marketing.
As marketers ourselves, we couldn't help but find the article ironic. The agency may not have been marketing itself in the traditional sense (e.g., paid advertisements). But the article and LinkedIn post showed that the agency was, in fact, marketing:
The agency was featured in an article that told the business's story (earned media = marketing)
The CEO promoted the article on their LinkedIn page (social/shared media & personal brand = marketing)
The CEO mentioned that their growth strategy was to hire and care for their awesome talent (employment brand = marketing)
The CEO mentioned that they earn new business through qualified referrals from their partners and clients who trust the agency to do great work (referrals = partner, channel, and advocacy marketing)
The LinkedIn post led to an internal discussion at Authentic Brand about one of the biggest myths we run into: Businesses can grow without marketing.
The truth is that no business exists or grows without marketing — every business markets itself. Unfortunately, the no-marketing myth stems from people misunderstanding the scope and role of marketing. Many companies limit their definition of marketing to paid advertising and lead generation. This narrow view of marketing limits their ability to scale thoughtfully and maintain their brand's integrity over time.
Every business markets itself (but maybe not intentionally)
If you work for or own a business that provides something to the world, that business markets itself. This sentiment holds true even if you don't fund marketing campaigns or pay on-staff marketers. To run a successful business, somebody out there must know about it and what it offers. This is marketing.
However, even though every business markets itself in one way or another, many companies lack intentional and strategic marketing. In fact, many businesses reach their first $5-10 million in revenue by simply letting people know what they do.
These small businesses often grow while being founder-led or sales-driven. Referrals or client retention tend to drive their growth, and any intentional marketing typically supports sales (e.g., creating collateral). Because so much growth happens through word-of-mouth and customer experience, these businesses often think they've grown without marketing. But that's not true.
Marketing is happening in your business, whether you realize it or not. If you still don't think your business markets itself, ask yourself these questions:

Does your company have a name?
Do you have a business card?
Do you explain to your friends and colleagues what you do for a living?
Do you have an email signature?
A website?
A service or a product that you sell?
Customers?
If you answered yes to any of these questions, your business markets. These might be the most foundational forms of marketing, but they're still marketing and impact your brand's ability to grow and thrive over time.
Accelerate growth with intentional, strategic marketing
Once we agree that every company has aspects of marketing, we can start to think about what good marketing looks like. Any business that wants to scale to its next level of growth has to prioritize marketing and formalize its strategic, go-to-market approach.
This doesn't necessarily mean spending thousands on paid digital advertising or automated nurture campaigns to increase leads. But it does mean being very thoughtful about the role and purpose of marketing in the business.
Strategic marketing plans require a thoughtful balance of paid, earned, shared, and owned media. And they're built on critical marketing foundations, including a brand strategy and messaging.
Ask yourself these questions to assess whether your business has strategic marketing:
Are you being intentional with your marketing? Do you have a marketing plan that guides your selected channels and tactics? Or are you committing random acts of marketing?
Are your marketing activities focused on reaching and engaging your best customers? Or do you try to be everything for everyone?
Does your brand feel consistent and cohesive everywhere it shows up? Would everyone have the same answer to the question: how is your business unique? Or do you have employees testing out new messaging and tactics on their own?
Is your marketing function led by an experienced marketing leader? Or is marketing reporting to a sales leader or founder who doesn't have the marketing experience to build a strategic plan?
Do you have dedicated marketing resources, which may include a mix of both internal staff and external partners (agencies, freelancers, consultants)? Or are you trying to pull together a marketing committee of non-marketers?
Is your marketing team supported by an adequate marketing budget? Or are your growth expectations misaligned with your marketing spend?
Have you adopted a growth marketing mindset and considered other ways to grow beyond your own sales channels, including referral networks and channel partners? Or have you limited yourself to your own and your employees' networks?
If your business is serious about growth and living its brand values, it's time to adopt strategic marketing. Reach out if you'd like to discuss how Authentic Brand helps growing businesses Overcome Random Acts of Marketing® and confidently take the next right step to build revenue.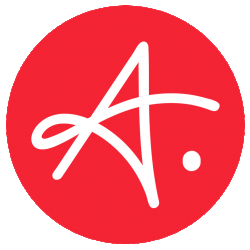 Latest posts by Authentic Brand
(see all)