Sales and marketing alignment is something businesses talk about a lot. But what is it, really, and how do organizations achieve it? This definition from Highspot succinctly and effectively defines it:
"Sales and marketing alignment is a shared system of communication, strategy, and goals that enable marketing and sales to operate as a unified organization."
We invited three of Authentic's fractional CMOs, Steve Grady, Kate Hendershott, and Kate Simek, to dive deeper into the topic of sales and marketing alignment. They weighed in on why alignment matters, how to enable alignment, and the business impacts of a well-aligned sales and marketing organization.
How do you define sales and marketing alignment within an organization, and why does this alignment matter?
Kate H.: Sales and marketing alignment ("smarketing") is the sharing of goals and strategy between the two teams in order to maximize revenue and create customer loyalty. Working together, aligned teams can deliver a seamless customer experience from awareness through loyalty, laddering up and down the marketing funnel to create synergy for the customer and even within the organization. This alignment maximizes sales and creates customer stickiness.
Kate S.: Very simply, it is about connection. To succeed, brands and organizations must understand their customers' needs, how their customers connect and interact with their brand or organization, and how to best meet customers on their journey to inspire action. The only way to make this happen is when the teams connecting and interacting with your customers are…connected!
The buying journey has changed so much, and it is not linear. Gone are the days when marketing owned the top of the funnel and sales owned the bottom of the funnel. The ability to connect with customers has fundamentally changed, and customers are doing more online research and self-service than ever before. In fact, Gartner predicts that by 2025, 80% of B2B sales interactions between buyers and suppliers will occur in digital channels.
Steve: Managing a harmonized customer journey — from a prospect to a raving fan — is the key to driving business growth. Organizations can do this using a high-converting prospect funnel that leads to a loyalty-generating customer experience. Delivering this customer experience involves more staff alignment than just sales and marketing, as every department in the company interacts with the customer at some point throughout their journey. To create alignment, organizations must map the entire customer journey and understand their customer interaction points and responsibilities.
As a fractional CMO kicking off a new engagement, how do you determine if sales & marketing are aligned? If they're not aligned, how do you get them there?
Steve: During new client discovery, I determine the current state of the organization's customer journey map. Depending on the maturity of the client's process, it is easy to determine the current level of alignment between sales and marketing. If both teams have shared goals and integrated revenue operations processes, we then look to see how well the customer service and support team is aligned. If all three departments are aligned, then those responsible for the remaining customer journey touchpoints are also brought into alignment.
In some situations, the customer journey process is not in place or is haphazard. In this case, the first major project is to create an end-to-end customer journey process that all teams agree to, with defined commitments, accountabilities, and result metrics. Embedding this new customer journey with a culture of optimizing customer experience will align sales, marketing, and the entire organization.
Kate S.: One of the first questions I ask is: Who owns the customer journey? I ask this in my discovery conversations with team members in various roles and teams, and I also ask all leadership team members. (Tip: You don't have to be a fractional CMO to ask this question; it would be a good question for organizations to ask at any time!)
There are always opportunities for more alignment between teams, even teams that have worked as a "smarketing" organization for years. The benefit of a fractional CMO is that we can ask the question (and other questions like this) to help identify opportunities, challenges, and gaps.
Alignment could sound like:
"We have coordinated handoffs between our teams."
"We have shared metrics and measures of success to know how we are doing."
"All teams have opportunities to listen to customers and their needs."
"We have open communication between teams."
Opportunities for better alignment could sound like:
Sales: "I own the relationship with my customers."
Marketing: "Sales doesn't understand what marketing does."
Sales: "Marketing helps when I need it."
Marketing: "That is a lead sales is working."
Back to how I defined sales and marketing alignment: Connecting is key to better alignment. Centering teams on a shared understanding of the customer journey and connecting their work to that journey is a great place to start. If your organization struggles to define the customer journey and doesn't know how it will address it — then I agree with Steve — a priority must be to create an end-to-end customer journey process.
Open communication and sharing are important. There should be ongoing stand-ups and meetings, plus a way to communicate in-the-moment ideas, pain points, and questions. Create SLAs (service level agreements) and common definitions between the two teams for how they should work together. Build a shared understanding of the customer and buyer personas. Finally, shared metrics and measures for success are essential to ensure the teams are working toward the same goals. A great way to do this is to implement a shared scorecard that both teams report on regularly.
Kate H.: I look to see if there is alignment between marketing and sales by observing if the teams are complementing or competing with each other. Is the top of the funnel doing well, but conversion is low? Is there finger-pointing between the teams? Are they operating in disparate silos, insulating their information and success metrics? Is there good morale between the teams? Are they meeting regularly to share wins, losses, and lead quality?
If the teams are not aligned, we make sure there is an understanding that when one team does well, so does the other. We build aligned teams through regular meetings that encourage honesty and openness about what is working and what is not. We ensure we are talking to the same customer by solidifying the customer persona and customer journey. And we track joint KPIs and compare voice of customer feedback often. Finally, we ensure a seamless baton toss between the lead-generating campaigns and the first sales touchpoint, often utilizing marketing to create sales messaging during the conversion process.
What are the business impacts of an aligned sales and marketing organization?
Kate S.: Aligned sales and marketing teams are customer-centric and know their roles in the buying journey. They are able to use aligned data, make smarter decisions, be more efficient, reduce the risk of lost leads, win more business, retain customers, and create raving fans.
Kate H.: Sales and marketing are the twin thrusters that achieve revenue targets and maintain growth trajectories. In addition to exponential growth, sales and marketing alignment can shorten the sales cycle and reduce marketing costs. In addition to the financial implications of good alignment, it can help organizations build stronger company cultures and increase morale. I've rarely seen a company succeed if sales and marketing are not aligned.
Steve: When the entire organization aligns around a customer journey process that drives optimal customer experiences, several exciting things happen to the business. First, employees become highly engaged as they understand their role in the customer journey and enjoy working with prospects and customers. This employee engagement is felt externally, which attracts new prospects, creates loyal lifelong customers, and drives referrals. All go-to-market processes are harmonized, accelerated, cost-effective and increase stage-to-stage conversions. With such a strong go-to-market foundation, it becomes easier to introduce new product and service innovations based on customer feedback and unique marketplace insights.

Sales and marketing alignment is critical for businesses trying to achieve healthy growth. Creating this alignment is a key priority when our fractional CMOs partner with our clients. Reach out if you'd like to discuss how one of our experienced marketing leaders can help your organization achieve this alignment.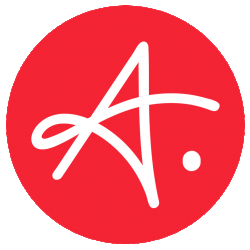 Latest posts by Authentic
(see all)