Many small and growing businesses bypass market research because they think it's only for established enterprises that can afford to hire expensive market research firms. But market research doesn't necessarily require a significant budget. In fact, many research strategies and methods are available flexibly and affordably.
Growing businesses that skip market research miss out on uncovering critical insights about their industry and buyers that could fuel new connection points and revenue opportunities. In many cases, market research saves organizations money because it helps them strategically determine where it's best to direct their resources.
In this month's virtual panel, we interviewed Authentic Fractional CMOs Heather Battison, Steve Grady, and Kelly Klopotek to learn why market research is critical for a business, including small and growing businesses. The fractional CMOs shared advice about how companies can conduct market research strategically and impactfully with limited resources.
What are the benefits of market research for small and growing businesses?
Kelly: To achieve growth, businesses need to understand how and why customers buy from them. It's important to gather insights from repeat customers, buyers who leave, and those who leave and come back. Businesses can use that information to better define their ideal customer profile and who they want to target.
By understanding the "why" behind their ideal customers' purchase decisions, businesses can utilize the information to attract more customers from their target audience. By gathering feedback on the customer experience from both repeat buyers and those who are no longer customers, businesses can improve the buyer's journey to build more loyal customers who are also a tremendous referral source.
It's also helpful to gather insights internally from employees, especially sales representatives who receive customer feedback directly. It's important that employees have a solid understanding of your products and services to provide the best value to the customer and an exceptional customer experience.
Heather: When you are trying to grow a business at an early stage, you do not have the human resources nor the budget to throw darts and hope something works. Rarely is one successful at building something for everyone, no matter the size of the business. So understanding your customer is essential to your growth.
Who is your ideal target market? What are their pain points? What do they evaluate when they consider a product like yours? How will your product make their life better/easier? If you can answer these questions, you can leapfrog over competition and a long road of testing and start to make smarter, more strategic decisions on your marketing spend and creative executions.
It can be easy to get caught up in new marketing trends and channels. But you have to look from the outside in and make content and channel decisions that support your customers. Case in point, an older target audience that is not an early tech adopter may not be attracted to websites with a great deal of functionality and movement, nor will they be likely to watch TikTok videos. Understanding your customer saves you time and money.
Steve: I echo Kelly and Heather's thoughts on collecting voice of customer feedback as the #1 market research tool SMBs can use to grow their business. One of the best ways to research prospects' and customers' needs is to inquire about their Jobs-to-be-Done. The idea behind the Jobs-to-be-Done (JTBD) theory is that people "hire" products to do a certain job they want to be done. They're looking for a solution to provide a particular outcome.
A great example of JTBD is wanting a ¼" hole in a board. There are many ways to do this job: use a chisel, a pick and hammer, hire someone to create the hole, or buy a drill to create this hole. When you have asked these JTBD questions, you now have an excellent base to provide products and services that solve the JTBD faster, more accurately, with the highest quality, or with the most ease.
Some leaders equate market research to expensive, large-scale research studies. How can growing businesses conduct market research affordably and effectively?
Heather: Start with your brand advocates. If you have diehard fans of your product or service, they are more apt to provide feedback. And unfortunately, the same is true for folks that had a problem. Both are good to learn from. Incentivizing folks to give you 15-20 minutes of their time provides a lot of color commentary that, as a marketer, you can make actionable. Whether through an online survey, scheduled phone conversation or even a virtual focus group, you can derive rich data and insights.
Steve: Businesses that optimize their customers' experience throughout their journey will collect great market research along the way. For example, you can uncover insights in the conversations you have with customers as you work to expand your business with them or become their trusted advisor. These candid conversations are essential to your business's growth strategy and yield valuable insights you can use with other customers and prospects.
Moreover, as you build loyalty and community in your customer base, you will uncover discussions that your customers have with each other that yield excellent market insights. There's nothing like a lively user's group session to discover what your customers think about you and your competitors!
Kelly: Business leaders will benefit from conducting listening tours to understand the customer experience. That includes having conversations internally and externally, talking to salespeople, interviewing customers and partners, and attending industry conferences. Through these conversations, you understand the buyer journey and customer experience and are better informed to define customer success.
From digital surveys to phone interviews, focus groups, and client advisory boards, a lot of information can be gathered, which will be eye-opening. Even your best customers will have suggestions for improvements and provide specific insights regarding how certain behaviors impact the business.
Through the process, a company will garner goodwill from clients who will appreciate knowing their feedback is valued. By listening, you understand what customers and employees are thinking and how you can be of service to them.
Could you share some market research success stories? How have you seen market research positively impact a business?
Steve: One really useful research exercise I ran at a tech company was that I got 10 of our top customers together at a trade event and said to them, "Each of you is now in charge of our product line. What would you do differently, and why?" Wow, did we get a lot of out-of-the-box thinking.
As users of our products and services, they had a much different perspective than we did as providers. We had not seen or heard some of the business challenges they were trying to solve with our solution. And we got an earful about some of our product installation and logistical use issues!
We incorporated this feedback into our roadmap (scrapping the existing roadmap), and the resulting product enhancements were incredibly well-received, as they solved the actual problems faced by customers. Plus, our customers had their input validated and realized. New customers also received the product enhancements well, generating unanticipated increased revenues.
Kelly: At a previous organization, we implemented a voice of the customer program to gather insights from our top clients. Through that process, our clients shared their business goals and how our organization helped them reach those goals. The feedback was invaluable, both the good and the bad.
As a training opportunity for employees, we invited some of those clients to participate in a video interview to explain the relationship and service our organization provided them. Having employees hear this feedback directly was impactful because your best customers are not always happy with everything. What they consider a pain point is likely also a pain point for other customers.
The video snippets explained why they worked with our organization, what the experience had been like, their expectations, what we were doing well, and any advice they had to offer. These stories highlighted the partnership we built over time, which was very rewarding for our employees to hear. Given the internal positive reaction, we shared snippets of the videos through our social media channels to demonstrate our commitment to client service in an authentic way.
Heather: Sometimes, we get so ingrained within our work we have a hard time taking a step back to see things fresh or from a different perspective. A few years ago, I was working on a new product launch marketing campaign, and we decided to run a gut-check on the campaign assets. We worked with a research firm and hosted in-person focus groups with members of our target audience in multiple locations across the US.
What did we learn? The participants got hung up on one word we used throughout the campaign. One word. They couldn't get past it. It didn't make sense to them, and it resulted in them not understanding what the product would do for them. We were trying to be too clever, and it instead caused confusion. We potentially saved millions of dollars and a lot of time by revamping the messaging before the launch by spending time on that check-in.
Market research is critical for all business types and sizes. In fact, it can be a catalyst for growth for small businesses. When you better understand what your customers need, you can shape your products, services, and messaging around those needs. And you can reach your customers when and where it makes the most sense to them.
Authentic's Fractional CMOs are experienced at helping small businesses shape efficient and effective market research programs. Reach out if you'd like to discuss how our strategic leaders can help your business make market research a strategic priority.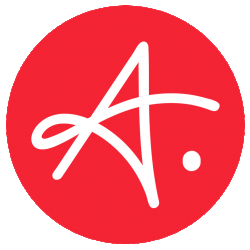 Latest posts by Authentic
(see all)