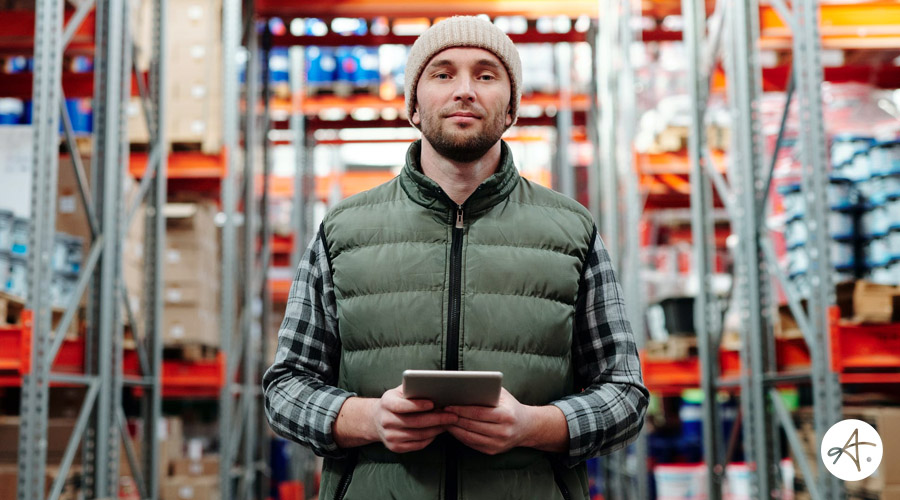 Businesses today are navigating a strange marketplace. The economy is strong in certain ways — there's investment interest and money to be spent — but the ripple effects of the COVID-19 pandemic continue to show up in unpredictable ways. Most companies feel the impacts of record-high labor shortages, and many are working through supply chain disruptions. The resulting resource constraints are driving costs up and making it difficult to deliver on customer demand. As a result, many companies are projecting flat or declining revenue and profits.
A knee-jerk reaction to this volatile marketplace is to cut marketing expenses. After all, marketing is often the first thing on the chopping block during unstable times. And in today's market, businesses might think marketing isn't as necessary when what they need is more resources to deliver on customer demand and not more demand itself.
This line of thinking fails to recognize a fundamental truth about marketing. Marketing does more than generate demand. Marketing, when approached strategically, builds strong and resilient brands. It enables businesses to strengthen stakeholder trust, create positive experiences, share organizational wisdom, and cultivate meaningful human connections.
Companies that use this time to double down on brand investments will meet the market on the other side of this turbulence, ready to capitalize on the benefits of an authentic, present, and differentiated brand.
Invest in your brand today, reap the rewards later
A brand includes the story you tell and the experience you deliver to every internal and external stakeholder across every touchpoint. Businesses that stop telling their brand story during challenging times are letting the silence speak for them; they lack clarity, confidence, and understanding of what their company offers in the current marketplace. This silence hurts stakeholder trust because people feel uncertain about what to expect from the brand.
While a supply-constrained market creates one of the most frustrating business environments for companies, it also creates a rare space for businesses to focus on their brand. Brand strategy is something companies don't often have enough time for when they're busy generating demand.
Businesses should not be asking whether they should stop marketing but instead how they can invest in their brand experience and continue to put forward an authentic story that will resonate with stakeholders today and create value for years to come. Focusing on the following four brand initiatives could be the most important investments you make into your business right now.
1. Clarify and communicate your brand's purpose and position
Brands now more than ever need to show up strong and with confidence and clear differentiation. Use this time to revisit your company's life-changing purpose (why you exist), who matters most to the business, and why you should matter to them. Based on these answers, brainstorm how your business intersects naturally into your stakeholders' worlds.
Consider how you can offer your stakeholders something of actual value, not just sell them something. If your business is one of the many that can't sell more right now, it's time to focus on what you can give. This may include doubling down on thought leadership to share your unique perspective and expertise with the market. Ensure that what you offer and how you show up is unique compared to competitors and truly compelling to your stakeholders.
As you sort through these questions, it will become clear which tactics and marketing channels will help your business deliver genuine value and create connections with all stakeholders, including current and prospective customers, partners, investors, and employees.
2. Deepen customer relationships
Before the pandemic, many businesses were comfortable with a higher level of attrition because of their predictable sales volume and interest. However, retention becomes all the more critical when high volume isn't there — either because interest is low or, for many in the current market, demand is too high to support.
Double down on retention by investing deeply in your existing customer relationships. Consider what communities your business could build to stay top of mind with customers and provide avenues for human connection. For example, Authentic Brand created the Integrator Community™, an opportunity for second-in-command executive leaders to connect with peers, solve issues, learn from experts, and grow in their roles. The community has exceeded our and its members' expectations. Focus on how your business can best serve your customers, especially when many of us are craving connection and support after an isolated time.
3. Reflect on and improve your employment brand
Every company has only one brand that is shaped by all of the experiences that the company delivers to all of its stakeholder groups (e.g., customers, employees, partners, investors). Most companies, however, only focus on how they convey their brand to external audiences, like customers. Many have not been intentional about cultivating the dimension of their brand geared toward current and prospective employees (their "employment brand").
The talent market isn't going to become any less competitive any time soon, with some estimating an "acute talent shortage" for five years. Businesses that neglect their employment brand may struggle to attract and retain talent. To improve your employment brand, it's critical to evaluate how employees feel about working for your organization and assess your company's reputation as an employer. Both of these factors impact your brand. Businesses that intentionally create a culture that people want to be part of will create an employment brand that stands out and wins talent in the competitive marketplace.
4. Revamp your marketing technology infrastructure
Choosing, implementing, and effectively utilizing marketing technology can be one of the biggest headaches for businesses. As a result, many companies procrastinate making improvements to their marketing infrastructure. Now is an ideal time for your business to revisit your infrastructure to ensure you have the groundwork and frameworks laid to support your next level of growth once the market stabilizes. It's this technology that enables you to share your brand effectively. Since so many companies now operate globally, it's also wise to consider how your technology supports global audiences.
Forge forward with confidence
It's natural for businesses to want to pull back on their marketing investments when they don't experience immediate revenue and demand generation results. But strategic marketing can accomplish more than lead and demand generation. It can build a strong brand that will be the pillar of your success not just today but for years to come. Businesses that push forward through the unstable market by investing in their brand story and experience will soon beat competitors who fumble through it and go dark.
We know this isn't easy, which is why Authentic Brand is here to help.
Authentic Brand brings confidence to marketing decision-making by providing clarity into where businesses should invest their resources. Our fractional CMOs can help your business navigate whatever the world throws at you by filtering out what you could do with marketing to focus on what you should do.
Would you like to feel more confident that the bets you're placing are strategically aligned to your brand purpose and will support your future growth? We'd love to discuss how Authentic Brand can help you navigate both turbulent and high-growth times with confidence and Overcome Random Acts of Marketing®.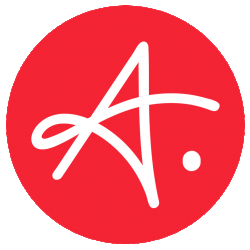 Latest posts by Authentic Brand
(see all)