A special message from Founder and CEO, Jennifer Zick:
Authentic Brand was a pioneer in the Fractional CMO category when it launched in 2017. Today, over six years later, we've announced a new name that will carry us into our future: Authentic.
Why the change?
Aside from the beautiful simplicity of the word itself, the Authentic name anchors our brand to help us better position our current offering – as the premier national provider of Fractional CMO leadership for growing businesses.
Our unique model has always combined Marketers + Methodology + Mindshare to help growing businesses Overcome Random Acts of Marketing®.
And while our core focus has not changed, the marketing landscape continues to change rapidly and exponentially. Tomorrow's business leaders can't operate by yesterday's playbook.
At Authentic – we have our eyes on the future. The Authentic name opens a wider horizon for continued innovation, expanded offerings, and deeper value creation for our clients, partners, and employees.
We are Authentic. True executives. Honest leadership. Real value.
Authentically Yours,
Jennifer Zick
Founder & CEO, Authentic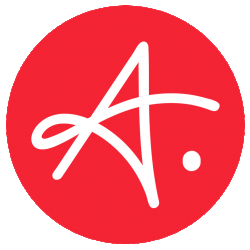 Latest posts by Authentic
(see all)