Annual List Recognizes the Twin Cities' Fastest Growing Private Companies
August 31, 2023 / Minneapolis, MN – Authentic Brand was named a Fast 50 Honoree by the Minneapolis / St. Paul Business Journal.
The annual Fast 50 list recognizes Twin Cities-based privately held companies with the fastest revenue growth for the past three years. This year's list includes companies with revenue growth between 2020 – 2022.
To be eligible for the Fast 50, companies must be independently owned, privately held, for-profit businesses headquartered in the Twin Cities 24-county metro area. They also must have year-over-year revenue growth for each of the past three most recently completed fiscal years and at least $1million in revenue for the first of those three years. (2020).
Participating companies had to submit financial statements for verification by the Business Journal's accounting partner.   
"Being named to the Fast 50 list is one of those 'pinch me' moments as a founder," stated Authentic Brand Founder and CEO, Jennifer Zick. "It is tangible evidence that a humble spark of an idea has become a real, measurable, value-creating, purpose-driven business. I'm truly blessed and we are all so honored for Authentic Brand to be recognized! We extend our congratulations to all of the deserving honorees, and my personal, heartfelt thank you to our team and to our clients who have made this growth possible and achieving this milestone so meaningful."
About Authentic Brand
Authentic Brand is a community of Fractional CMOs who help growing businesses Overcome Random Acts of Marketing® and confidently take the next right step to build revenue.
Our unique approach combines Marketers + Methodology + Mindshare to build strong, strategic, sales-aligned marketing teams and programs. Learn more at www.AuthenticBrand.com.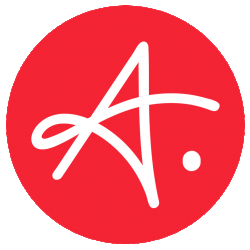 Latest posts by Authentic Brand
(see all)