Jenna Soule to lead go to market strategy for rapidly growing fractional CMO services firm
MINNEAPOLIS, MN — Authentic announces the expansion of its leadership team with the hiring of Jenna Soule as Vice President of Marketing. Jenna will lead the go-to-market strategy for the five-year old, rapidly-growing fractional CMO services firm.
As a member of Authentic's leadership team, Jenna brings more than two decades of marketing leadership experience for companies ranging from entrepreneurial startups to large enterprises, investing the majority of her career in mid-sized high growth organizations.
"We are in the business of marketing leadership for growing companies, so of course this role is something we greatly value for our own organization," explains Jennifer Zick, Authentic's founder and CEO. "Jenna is the ideal addition to our leadership team as we prepare for continued national expansion. Not only does she have a breadth of B2B marketing experience that spans across multiple industries, she is purpose-driven and has a passion for building teams and nurturing a culture that is aligned with our values."
Jenna brings a proven track record of helping high-growth companies grow revenue through strategic, meaningful marketing and corporate communications initiatives. "I have consistently been in roles that have required me to wear a lot of hats, in fast-paced environments where the state of change is constant, and the company's growth objectives are aggressive," states Soule. "From the very beginning, I have followed Authentic's story and I see tremendous value in our unique fractional CMO model, both for our CMO employees and for our clients. It was the compelling value proposition combined with the values-centered company culture that drew me to this opportunity."
Prior to joining Authentic, Jenna served in multiple marketing leadership roles for NBC Sports Next, the sports technology innovation division of NBC Sports and home to GolfNow, SportsEngine, and many other leading SaaS-based tech platforms serving the golf and youth sports industries. Previously, Jenna led marketing at national digital and technology consultancy, RBA, and earlier in her career, helped build the marketing organization at a leading telecommunications company, managing internal and external communications during the company's five acquisitions over six years and successful IPO.
Like Authentic and its team, Jenna is driven by deeply rooted values and looks for organizations that keep values – and people – first. "We're thrilled to have Jenna on our team, and we know her skill set and background are ideally suited to build a strong marketing program and expand the value we create for employees, partners, and clients," states Zick.
ABOUT AUTHENTIC BRAND
Authentic is a community of Fractional CMOs who help growing businesses Overcome Random Acts of Marketing® and confidently take the next right step to build revenue.
Our unique approach combines Marketers + Methodology + Mindshare to build strong, strategic, sales-aligned marketing teams and programs. Learn more at www.AuthenticBrand.com.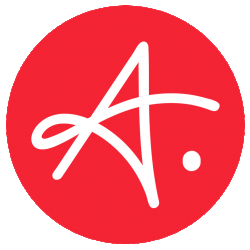 Latest posts by Authentic
(see all)