MINNEAPOLIS, MN — Authentic is pleased to announce the addition of veteran marketing executive John Ryan to its fast-growing roster of fractional CMOs. John brings more than 25 years of experience in the marketing field, plus an impressive list of successful IPOs, turnarounds and sales growth.
"John is quick to deflect praise and prefers to elevate those around him, but his track record is unmistakable," says Jennifer Zick, CEO and founder of Authentic. John was a founding board member of a web analytics company that sold for a billion dollars. (That's billion, with a b.) He served as VP of marketing for an enterprise software company that sold for $750 million to IBM. He is responsible for turning around multiple businesses, and has held marketing and sales leadership positions at some of the world's most respected companies.
That penchant for elevating others isn't false humility; for John, it's a methodology. John has a gift for spotting latent talents in others, and encouraging people to share their ideas. "For me, it doesn't matter how much experience you have, who you are, or what your background is," he says of the people with whom he works. "I want to know two things: Do you have good ideas and can you execute?" I tend to gravitate toward people who haven't had a chance to shine so we can give them an opportunity. It can be transformational.
That mentorship style is a big part of John's ability to drive success. As he explains it, teams and organizations look to leaders for stability of thinking and a clear process and purpose to what is being done. They also look for an opportunity to feel seen and heard. His colleagues would say that John delivers on all fronts.
John is taking this blend of stability, purpose and opportunity to his new role at Authentic, and he's holding himself to a high standard for impact. He knows that there are other fractional CMO operations that essentially serve as a stopgap, filling in for someone else or filling a hole while the company figures out what they want to do. John was drawn to Authentic because of the company's emphasis on creating inflection points that truly drive businesses forward. "We're not here to continue as-is," John says. "We're here to shift mindsets and deliver positive business results."
John also attributes his success in business to being around the right people, and he believes he has found that in the Authentic leadership team and his fellow CMOs. "These are high-quality people, and the company as a whole delivers such a fresh approach to mid-sized organizations that are looking to leverage marketing as a tool to drive outcomes."
Jennifer added, "We're thrilled to have John on board and look forward to seeing him elevate our clients with his experience and impactful approach."
When he's not turning businesses around, John is a 2nd-degree Hapkido black belt, weightlifter, and clean food enthusiast. He enjoys spending time with his family and close friends. John has performed standup comedy in NYC, has written a book about the digital B2B buyer, and is a lifelong learner who reads non-fiction every morning. He drinks a lot of tea and loves his dog.
ABOUT AUTHENTIC BRAND
Authentic is a community of Fractional CMOs who help growing businesses Overcome Random Acts of Marketing® and confidently take the next right step to build revenue.
Our unique approach combines Marketers + Methodology + Mindshare to build strong, strategic, sales-aligned marketing teams and programs. Learn more at www.AuthenticBrand.com.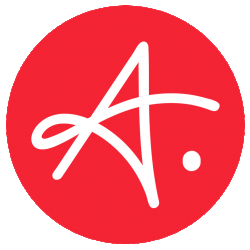 Latest posts by Authentic
(see all)