The alliance between the front-office fractional firms will accelerate sales and marketing success for small to mid-sized businesses.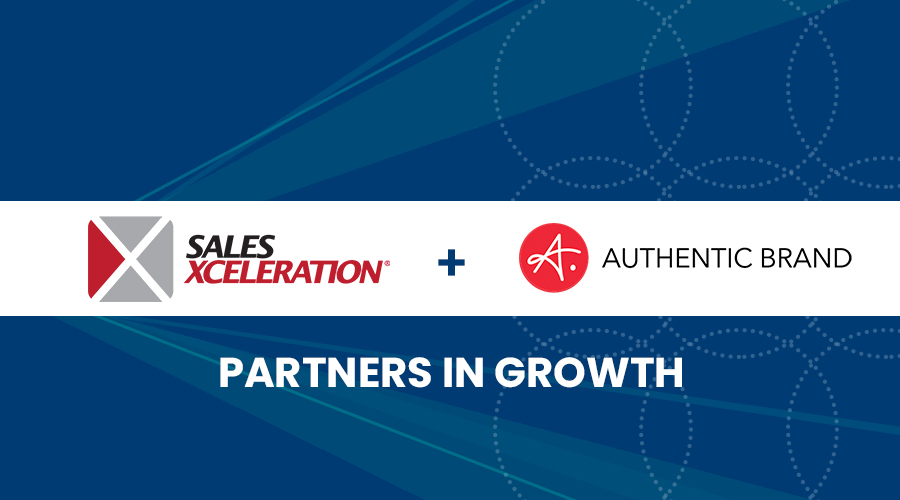 Minneapolis, MN, July 25, 2023 – Authentic Brand, a fast-growing national fractional CMO (chief mar­­­keting officer) firm and Sales Xceleration, the pioneer in fractional sales consulting, have launched a partnership that leverages their complementary capabilities to deepen value for their clients.
This alliance provides a holistic approach to sales and marketing for growing businesses. Together, Sales Xceleration and Authentic Brand shore up the outsourced leadership suite for the front-office, addressing what has previously been a gap in the growing ecosystem of fractional resources.
A fractional executive – dedicated on a part-time, contract basis over an extended period of time – allows businesses to tap into the wisdom of proven executive leadership without the financial burden or turn-over risk of a full-time hire. In fact, a recent study by Clutch reveals 83% plan to maintain or increase budgets for outsourced services this year; reinforcing the value outsourced leaders bring to small to mid-sized businesses.
While fractional leadership was first embraced for back-office functions such as finance and HR, today's entrepreneurial businesses are increasingly engaging fractional expertise for front-office roles such as sales and marketing: functions that require a unique level of alignment and collaboration. Sales Xceleration and Authentic Brand clients will gain value in a streamlined sourcing solution, serviced through the collaboration of two reputable national providers; each with high-caliber, deeply-vetted executive resources.
Founded in 2011 by Chad Meyer and Mark Thacker, and now led by President Maura Kautsky, Sales Xceleration was on the frontlines of front-office fractional solutions as one of the first organizations to provide part-time sales leadership, backed by proven tools and systems. Today, with a national network of 185+ Advisors, Sales Xceleration is regarded as the preeminent outsourced sales leader in the US and beyond.
Authentic Brand was launched in 2017 by Jennifer Zick, an early pioneer in the fractional marketing space. Unique in the ecosystem of fractional marketing providers, Authentic Brand's national team of consulting CMOs are all W2 employees – which has earned the firm a reputation for exceptional services quality and deep cultural integrity. The company's unique model combines marketers + methodology + mindshare to lower client risk and accelerate results.
Both firms are leaders in their space, specialists within their domain, and share a market focus in serving entrepreneurial businesses. Additionally, both organizations run on EOS® – The Entrepreneurial Operating System® – and serve many clients whose businesses leverage EOS and other business operating systems.
"Sales and marketing must work in close collaboration to build a strong infrastructure and sustainable revenue growth," explains Kautsky. "Authentic Brand has achieved an outstanding reputation for collaborating with entrepreneurial revenue leaders to accelerate go-to-market strategies and results."
"I've admired Sales Xceleration for years," explains Zick. "There is no question that they lead the market in fractional sales expertise and bandwidth. As our firms continue to expand within similar client networks, it makes sense to join forces to provide a full front office solution that includes both sales and marketing leadership to drive revenue results. I am confident that this relationship will be a value multiplier for our teams and the communities we serve."
ABOUT AUTHENTIC BRAND
Authentic Brand is a community of Fractional CMOs who help growing businesses Overcome Random Acts of Marketing® and confidently take the next right step to build revenue.
Our unique approach combines Marketers + Methodology + Mindshare to build strong, strategic, sales-aligned marketing teams and programs. Learn more at www.AuthenticBrand.com.
ABOUT SALES XCELERATION
Visit our online map to learn more about these Advisors and find an Outsourced VP of Sales in your community to navigate your path to greater sales generation now. For additional information, please visit www.salesxceleration.com.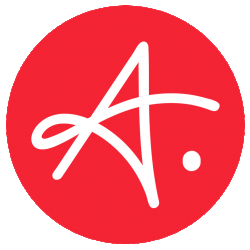 Latest posts by Authentic Brand
(see all)