Digital agency overcomes random acts of marketing with a dedicated Fractional CMO and clear brand value proposition.
"I think one of the compelling components of [choosing Authentic Brand] was they had a methodology that had been proven out, they had a team of [CMOs] in Mindshare that they can rely on and [Ally] partners that they could pull on. It felt like it dramatically reduced the amount of risk that we were taking on."

Morgan Witham, CEO, COLAB
Story Summary
Morgan Witham is the CEO of COLAB, a digital agency that focuses on WebOps: building websites that drive ongoing value and solve problems through continuous iteration. As a marketing-savvy and marketing-centric services business, COLAB is tuned into the world of modern marketing. But like many agencies, the COLAB team struggled to implement all of the marketing best practices they recommend for their clients.
"We are very familiar with the marketing industry. We understand marketers' needs… We really we get it, we dial into that. We have not, however, [previously] been successful and implementing what we know are great practices into our own team," explains Morgan.
The company had two primary challenges that led them to Authentic Brand:
Lack of clarity on their positioning statement / core messaging.
COLAB had iterated multiple times on their brand message, but felt their wheels spinning without achieving real differentiation and clarity. They didn't want to invest any additional time and resources into activation without establishing a strong brand foundation. They recognized the need for outside expertise to guide this process.


No dedicated, strategic, experienced marketer on the leadership team.
Like many (if not most) marketing agencies, COLAB has a team of brilliant marketing minds, but none that were fully dedicated to their own brand. The result was bursts of marketing energy leading to scattershot campaigns, rather than strategic execution.
Morgan explains: "When we first came across Authentic Brand, it felt like it even the website and the messaging was was quite literally speaking to exactly how we were tackling [marketing] with random kind of acts." Motivated to create the same kind of messaging clarity for their business, COLAB engaged Authentic Brand to bring a Fractional CMO to their leadership team. It wasn't long before COLAB felt the impact of their new CMO leader.
"One of the things that that I was very pleased with is that our CMO immediately inserted herself into our weekly leadership team meetings," shares Morgan. "She was very much a part of the organization, and it helped us not feel like I had a consultant that was advising, but actually a partner that was fully accountable for our decisions that we were making on the marketing level."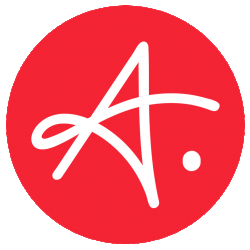 Latest posts by Authentic Brand
(see all)