Originally published by Minnesota Business Magazine. Republished here with permission.
Those of us who lived through the dot-bomb and 2008 recessions will not soon forget the impact on our businesses, communities and families. Yet, when times are good, it's easy to operate as though growth and prosperity will always be in front of us. Wise business leaders know that – like squirrels hiding away nuts for the winter – it's always a good idea to plan for leaner times, even while harvesting bumper crops.
In July, Fortune published this article about why they believe the next recession is right around the corner. "A significant slowdown or even recession is coming sooner or later, and it's probably coming sooner than you think." writes author Geoff Colvin. What can business leaders do now to ensure health and sustainability when that downturn inevitably comes?
Eva Mach is CEO of Minnetonka-based Pro-Tec Design, an ESOP organization that specializes in enterprise security solutions. Formerly a CFO, Eva is keeping the likelihood of recession in mind as she leads the company forward in growth. "Our employees own the company. I have a responsibility to make sure we're positioned to maintain momentum even as an economic downturn is potentially on the horizon. If I wasn't thinking about a slow down, the implications could be dire for our team and their families."
Meanwhile, plenty of businesses are making investments to maximize growth opportunity while the market is strong, and to make sure they have the resources they need when things lean out. Sarah Kolek is CEO of Boundary Waters Bank, a local bank with dedicated financial experts, focused on helping small to medium sized businesses succeed: "We are a decade after the Wall Street financial crisis and technically in a nine year economic expansion in the United States, yet we are continually mindful of what can happen during an economic downturn.  While it's impossible to predict the details or timing of the next recession with any confidence, what we can do as a community bank is strategically provide the best possible products and services to assist local small to medium sized businesses in making growth investments when the economy is solid or during an economic correction."
With recession clouds brewing on the horizon, savvy business owners and leaders should be asking themselves two questions right now:
First: Where are our best opportunities to make hay while the sun is shining? Business leaders should be actively investing in talent and programs that drive growth for the organization while customers are buying.
Second: How do we set ourselves up now so that we can flex in the future if needed (without culturally or financially gutting our business)? An ounce of prevention is worth a pound of cure when it comes to protecting the most valuable resources in your business, so it's important to scale up with a thoughtful plan about how and where you will scale back if needed.
In a hot talent market, it's expensive to recruit, train, and retain great talent. When you have a candidate that fits your culture, understands the business, and is a top performer, it's even more expensive to lose him/her. Our "gig economy" is pulling talent out of corporate jobs faster than ever before.
Geoff Colvin summarizes this reality in the same Fortune article: "The labor market continues to be tight, with workers so confident that they're voluntarily quitting their jobs at the highest rate in 17 years. Meanwhile, employers will likely have to bid up wages in order to attract and keep good workers, hitting corporate earnings directly."
Now may be a great time to leverage this growing independent workforce as a way to bring valuable and flexible experience to your business; giving you the ability to adjust your talent mix to adapt as needed to changing economic conditions.
In addition to considering your overall talent mix, give specific thought to the revenue-generating roles in your organization. When times are good, companies are quick to invest in sales and marketing roles. When times are lean, marketing is often the first department to feel the pain of retraction.
While most businesses will dig deep to invest in sales training and programs to "get them over the hump", there is a tendency to quickly cut marketing budgets and staff to reduce overhead. And while a marketing de-vestment may seem logical on paper, there is a strong argument that lean times are actually the worst time to cut the function that creates, sustains and supports engagement with your brand and business.
Creating long-term success and sustainability means constantly planting seeds for growth, even in lean times, knowing that when the rain comes – as it eventually will – those seeds will become your next harvest. Of course, it's wishful thinking to suggest that you'll never have to make cuts to marketing budgets or staff. But there are ways to plan now to ensure that you can scale back for a season without shutting marketing down altogether and putting your business in jeopardy.
There is a good reason why fractional leadership roles are on the rise among small and mid-sized businesses. Not only do these part-time roles provide experienced leadership for companies who are scaling up to an eventual full-time CXO hire, but they also provide flex and scale for established businesses who need to retain strategic leadership during lean times, without paying a full time executive salary. Among talent models, the fractional approach may very well be the most viable and high-value option for small and mid-sized businesses, both for growth periods and times of recession.
Through fractional CMO and coaching services, Authentic Brand offers a new model for building healthy, sustainable, flexible marketing teams and programs. We're taking lessons from economic history, as well as the present gig economy, to create services that help our SMB clients flex and scale with confidence, and without an "all or nothing" marketing approach.
"2018 has been the year to make the organizational changes we needed to ensure a strong 2019 and beyond. As we examined options for expanding our marketing efforts, going with a fractional CMO gave us the ability to bring on an experienced marketing leader while maintaining flexibility with how we were scaling our efforts. Bringing on a fractional CMO has been an excellent decision for our company." states Mach.
Kolek agrees: "Contracting with a fractional CMO has been an ideal way to remove the marketing piece from senior management with limited time and marketing knowledge. Marketing is a territory bankers tend to think they know something about, but in reality their knowledge is rather limited and often results in wasted time and money. As a community bank we pay close attention to efficiency ratios and the bottom line. A fractional CMO is one way we can control our spending and maximize our marketing budget."
As we anticipate the inevitable recession, we are encouraged to see business leaders thinking about strategies to maintain healthy revenue streams and strong leadership teams: planning ahead for a rainy day, even while the sun is shining.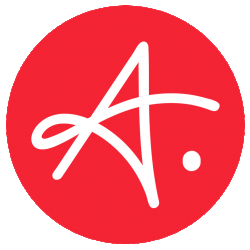 Latest posts by Authentic Brand
(see all)