We start many blog posts with a similar story because it resonates with the many businesses struggling to drive alignment, accountability, and activation in marketing: A business has ambitious ideas for its growth, but leadership hasn't agreed on or documented a clear vision with achievable goals that the entire company understands. Downstream, this lack of clarity and direction leads marketing to develop a plan based on wishful, hypothesis-driven thinking.
The team isn't sure what, exactly, they're working toward, so they make their best guesses and often end up committing random acts of marketing. They try one marketing tactic after another, attempting to drive outcomes that will make leadership happy. But without clear directives, marketing has no defined objectives against which to measure their performance.
Other businesses have objectives that are entirely unrealistic. For example, leadership might task sales and marketing with increasing revenue by 300%. Yet, the company has no plan for how it will do it, no historical success to prove that it's possible, and not enough allocated to the marketing budget to power that kind of growth. In these cases, leadership sets sales and marketing up to fail.
10 essential ingredients to an entrepreneurial marketing plan
A business that finds itself in a scenario similar to these often burns through resources without building meaningful brand value or delivering consistent revenue returns. This signals that the company lacks and needs a strategic marketing plan. For startups, an entrepreneurial marketing plan can help the business go further faster with more focus. For more established companies, a plan can help the business add rigor to marketing that supports continued growth.
The following 10 ingredients are essential to every entrepreneurial marketing plan.
1. Purpose
Every marketing plan starts first with understanding the company's purpose. Purpose defines how the business impacts the world and the lives of its stakeholders. One of our favorite brand tools at Authentic Brand is the "Golden Circle," introduced by Simon Sinek in his now-famous 2009 Ted Talk. The exercise challenges leaders to answer why they're in business.

For some companies, their purpose is relatively simple: to deliver shareholder value. For other companies, their purpose is much more profound. For example, it may be to use their resources to create a more equitable world or protect the environment. Defining the company's purpose is essential for setting the business strategy and building an effective entrepreneurial marketing plan aligned with that strategy.
2. Vision
Marketers need to know what they're working toward to build a marketing plan that makes a measurable impact. This requires leaders to cast a growth vision that defines what healthy growth looks like for the business and details the company's goals.

Healthy growth is different for every company. It could be a 4% year-over-year revenue increase for one company, and for another company, it could be tripling revenue or getting acquired. The growth vision impacts marketing strategies, tactics, and investments.
3. Differentiation
Any company that wants to compete and win against direct and indirect competitors must know what makes it unique and be able to tell its differentiated story convincingly and compellingly. An effective marketing plan requires businesses to know the 3-4 characteristics that make the company and its offerings distinct. Some competitors may claim one or two of the same unique characteristics, but the combination of the three to four attributes should be entirely unique and differentiating. These unique qualities shape how a company markets itself and the language it uses.
4. Priorities
Priorities are what the business aims to accomplish over a set amount of time, typically 12-18 months for a marketing plan. These priorities should set the business up to achieve its growth vision. For example, to meet its growth vision, does the company need to: Increase retention? Successfully launch a new product? Pursue market expansion? Increase vertical expertise? These priorities help guide where marketing focuses its efforts and investments.
5. Solutions
Many businesses struggle to articulate what it is, exactly, that they sell — their solutions. Yet, to effectively market themselves, every company needs to define the literal "thing" customers get in exchange for their money. Is it a widget? A software subscription? Consulting services?

Technology and professional service companies, in particular, have a difficult time defining their solution simply. They often describe their solutions using ethereal phrases like "insights that power revenue" instead of providing a concrete definition. A simple descriptor of the company's solution(s) offers clarity that simplifies marketing's messaging and makes the buying process easier for prospects.
6. Customers
Once a business has a clear definition of what healthy growth looks like to them, they should also be able to define their two to three ideal customer profiles. Of course, sales may pursue customers outside of these targets if the business can serve them well. However, in terms of marketing and making every dollar go as far as possible toward driving healthy growth, the "strike zone" — or marketing focus — should be a very specific target.
Focus is one of the most challenging — but important — tasks for businesses. Leaders often fear losing market share, revenue, or customers if they narrow their focus too much. However, no business can be everything to everyone because no company has unlimited resources, no matter its size.
7. Channels
Once the business defines its two to three ideal customer profiles, marketing must uncover which channels best reach and engage these audiences. These channels could include events, webinars, social media, owned channels like the corporate website, email, advertising, and more.

Each channel selected requires resources (both time and money), thoughtful content, and fine-tuning based on results. No company can effectively activate every viable channel simultaneously, so marketing must "place its bets" on which it thinks will be the most impactful. This typically involves choosing two to three channels at any given time, testing them, refining them, or shifting gears to new channels based on performance.
8. Tactics
After marketing chooses the channels it will use to target its audiences, it needs to plan how it will activate them. This is where tactical execution comes in. The marketing plan should detail what resources and steps it will take to successfully activate tactics across its channels, including the project management and logistics expertise needed.
Often, this requires bringing in the right resources (e.g., agencies, freelancers, in-house staff) at the right time, managing budgets and timelines, and coordinating campaign launches to ensure cross-channel synchronization. For example, if webinars are a selected channel, how will the business use social media and email to promote it?
9. Resourcing
No matter how solid a marketing plan a company develops, it's only effective when adequately resourced. Resources include financial resources and human resources and define what a marketing team says yes to and what it says no to. Leadership teams who understand the marketing plan and how it connects to growth goals can help ensure marketers stay committed and aligned to it, empowering them to say no or not yet to off-plan shiny marketing objects that erode value and waste resources.
The resourcing section of a marketing plan asks what the business can realistically commit to executing with excellence given time, money, and human energy constraints. It informs the marketing budget and the activation plan.
10. Expectations
The final ingredient of an entrepreneurial marketing plan is expectations, which are measurable outcomes. Expectations answer the questions: What outcomes is the business expecting from marketing? How will it measure success?
A hard truth that many business leaders don't like to accept is that measuring marketing performance takes time. In fact, it can take 12-24 months just to get baseline data to understand anticipated ROI. Without this data, it's difficult to set realistic marketing metrics and targets. For companies who have not yet tracked baseline data, the first several iterations of a marketing plan will include activity-based expectations. For example, marketing will write three case studies per quarter, support one event per quarter, and begin collecting and tracking leads. Once the company's data set starts to grow, it can draw conclusions from it that will help marketing set targets going forward.
These 10 marketing plan ingredients are the combination that businesses need to go from random acts of marketing to building strategic programs and teams that support business growth.
Drive alignment, accountability, activation in marketing
Like any other operating center of a business, marketing should ladder up to the company's growth vision with proper resourcing, a clear plan, prioritization, and accountability. Unfortunately, businesses too often think of marketing as fluffy, when in reality, it demands strategy and execution rigor, just like other aspects of the organization. Evolving a marketing function from one that churns out random acts of marketing to a strategic, sales-aligned revenue partner requires strong leadership, teams, and programs.
The Authentic Growth Methodology™ from Authentic Brand helps small and mid-sized growth-focused businesses drive alignment, accountability, and activation in marketing through a simple set of tools, framework, and meeting cadences. Reach out if you'd like to learn how Authentic Brand can help you Overcome Random Acts of Marketing®.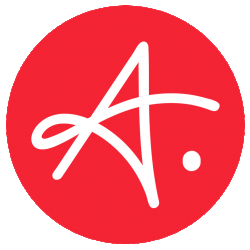 Latest posts by Authentic Brand
(see all)