Balance. I once thought it was possible. Until I hit the proverbial wall. My career wasn't moving in the direction I had planned. I had just had my second child. I was spending too much time commuting, not enough time sleeping, and was nowhere near living up to the expectations I'd set for myself as a wife, mother, friend, community member, and business leader. In short, I felt like I was half-assing every category in my life.
While headlines around me perpetuated the notion of "work-life balance" – I simply couldn't get there. As far as I could see, I had two options: Push harder (and probably end up divorced or with broken business relationships), or give up (in at least one category). Thankfully, I discovered a third option: stop striving for balance, and begin operating from a position of prioritization.
Here's the truth: Life and business never stay the same for long. Just when you feel you've found your footing, some new disruption comes along to throw things off-balance. We can fight this reality, and find ourselves weary and discouraged. Or we can embrace it, and learn how to navigate chaos without losing our minds or relationships in the process.
For me, this happened in parallel in my life and in my work.
First, I had to choose – really choose – what mattered to me. I had over-committed and over-extended my capacity. To live more fully, I would need to prioritize my life's roles. When I looked at things this way, it was clear to me that my family took the first position. Business opportunities and jobs would come and go, but if I missed the chance to be present with my young children, and connected with my husband in raising our family, I would never get those years back. Simply acknowledging this priority helped me make better decisions. I learned the power of saying "no" to many good things, in order to open space in my life to say "yes" to the most important things.
Implementing EOS® – The Entrepreneurial Operating System® at work
At the same time, the company where I was employed began the process of implementing EOS® – The Entrepreneurial Operating System® – based on the book Traction (by Gino Wickman). The business was seven years old, and we had grown 50-100% year over year since our start: by saying yes to every customer opportunity, constantly expanding our services and solutions. We were a mile wide and an inch deep, and it was starting to slow us down and negatively impact our culture.
Traction was a game-changer for us. It taught us – as a leadership team, and then as an entire organization – how to operate from a position of prioritization: giving us tools to help us plan, accountability to move ahead, and a system to manage inevitable issues and disruptions. We learned to avoid being distracted by the urgent, so that we remained focused on the important.
Working with EOS® companies today
Today, we work with many companies who are powered by EOS®. We have the privilege of helping them build out their marketing strategy and programs, and as such, we also have the responsibility of helping them navigate the ever-changing and always-disruptive marketing landscape. As advisors to the C-suite, we spend a lot of time setting expectations. Strong marketing programs are never built from a position of urgency / emergency, because results are never immediate nor totally predictable.
Building a brand, earning buyer trust, and growing pipeline take time and trial-and-error. It's so important to ground your marketing plan in your business priorities (V/TO™ and Rocks) – so you avoid wasting time, energy, and dollars of "flavor of the day" tactics. Then, it's essential to learn how to measure success (scorecard and metrics). It doesn't matter how many likes, followers, shares, or even leads you've gotten if you're not converting those to qualified leads, pipeline opportunities, and revenue. You must learn to avoid infatuation with what's interesting, and focus instead on what is truly important.
Sure, balance is a nice idea. It would be great to find that perfect spot for consistent smooth sailing in life and business. But since that place doesn't exist, and since breaking down or giving up aren't very ideal outcomes, I'm sure glad there is an alternative: Prioritization. Here's wishing you lots of joy on the journey of discovering and choosing what is most important.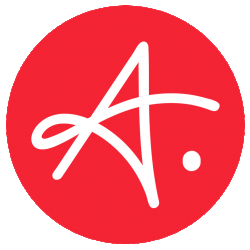 Latest posts by Authentic Brand
(see all)