Every business, no matter its size, type, or revenue, has limited resources to direct toward marketing. Unlimited marketing budgets don't exist, and that's especially the case for the small to midsize businesses we work with at Authentic Brand. When resources are limited, a company must invest in creating brand value through owned marketing channels and assets (e.g., website, blog, content). These assets are essential to building marketing programs that deliver returns.
Yet, I often see businesses allocate all or most of their marketing resources toward paid marketing efforts, like advertising. Investing primarily in paid efforts may have made sense not too long ago when marketing was mainly an advertising-driven function, and when companies directed most marketing dollars to print media, sponsorships, and tradeshows. But in today's digital environment, marketing opportunities have grown exponentially. Businesses now have channels available to them that they can own, manage, and effectively measure. They're no longer reliant solely on advertising platforms and media publications to deliver their message to their ideal buyers.
Many small businesses haven't caught up with modern marketing trends or are defaulting to rinse-and-repeat tactics of the past. It's time for these businesses to start owning their message by investing in marketing channels that give them more control and build brand value.
The power of maintaining brand control
When businesses allocate their marketing budget primarily to advertising efforts, they're paying to place their brand in platforms they don't control. They can't directly manage the environment in which their brand shows up, make quick iterative changes, or get complete access to performance metrics. They lose some of their brand control.
Investing in owned channels helps a brand increase its value and is critical for implementing effective marketing programs that nurture and engage prospects. Advertising is important for brands to amplify their reach, but without owned assets to direct the audience to, advertising efforts will fall flat.
How I built an owned thought leadership program
I was previously a marketing leader for a professional services company with $50 million in annual revenue. When I first joined the company, the marketing team was spending several hundred thousand dollars a year on paid advertising placements. They were paying to distribute content through other people's blogs, webinars, and events in hopes that it would increase exposure and drive people back to their owned channels (i.e., their website).
They were also spending significant money on search engine marketing to drive traffic back to the website. What the company hadn't invested in, though, was creating a valuable, informative experience for prospects on their website. They were paying a lot for placement on other channels but weren't giving their website — something they own and control — the attention it deserved.
Where did this get us as a company? The content we developed for other people's platforms became blips in history. We couldn't effectively repurpose or reuse it. When prospects came to our website, we weren't providing them with much value. We were also paying to get a high quantity of leads, but most were of low quality. Business development spent and wasted much of their time qualifying these unqualified leads.
It was time for the business to take a fundamental shift in how it approached marketing.
I knew we had deep expertise that could be shared to provide value and engage our prospects. We started investing in producing original content by leveraging our internal subject matter experts and relationships with research partners. We conducted research, provided our perspective on it, and shared it through company-hosted webinars and events and written reports. We divested our spend in paid media so we could invest in developing rich, informative owned media.
When it was time to invest in paid media again, we had high-quality webinars, white papers, and reports to drive prospects to. We could now provide value to the leads we drove to our website. This not only increased our credibility and built value in our brand but helped us separate the high-quality leads from the low-quality ones. We also leveraged our rich original content for earned media opportunities that we wouldn't have secured if we hadn't invested in creating original content. Investing in our owned media channels amplified our earned and paid ones.
This experience solidified my perspective on how foundational owned marketing assets are to companies. Businesses must invest in their owned media (i.e., website, blog, content) to drive successful cross-channel marketing programs.
Investing in owned media
Investing in owned media is a long-term strategy. Businesses tempted by the short-term wins of paid media should critically evaluate the success of their efforts to date. They should consider how much they're spending on paid media, how many leads they're generating, what the quality of the leads is, and whether their investments in paid media are ensuring future brand growth and success. They should also audit their owned marketing assets to take a hard look at whether they provide real, differentiated value to their ideal buyers. If not, it's time to start honing in on the unique perspective the company can provide the market.
Most companies won't and shouldn't turn off all paid media efforts while they invest more in owned media, but they need a smart cross-channel strategy to ensure healthy future growth. If your company is struggling with what channels it should prioritize, where it should invest and how much, it's a sign that you need marketing leadership with expertise in long-term brand building and revenue growth.
At Authentic Brand, we match senior marketers with businesses to help them evaluate current marketing performance and plan future marketing programs that will help them achieve next-level growth. There's an Authentic Brand Fractional CMO ready to help you leverage the channels available to you — and find the owned opportunities that will set you apart. Let's set up a conversation to get things started.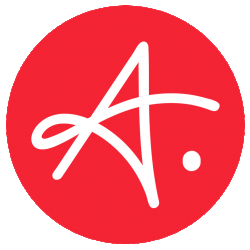 Latest posts by Authentic Brand
(see all)