Building an effective marketing team is always top of mind for businesses. And amid a talent shortage, economic downturn, and annual budget planning, it's even more critical that companies make strategic and thoughtful talent decisions. Professional development is key to all of this and should serve as the crux of any solid talent strategy.
To address this topic, we invited three of Authentic Brand's fractional CMOs, Daneen Kiger, Kris Paulson, and Peter Zaballos, to share recommendations on how businesses can strategically evaluate, develop, and retain their talent to create high-performing, effective teams.
How can businesses evaluate the performance and talent of their in-house marketing teams? What should they be looking for when evaluating?
Peter: I have had really good success using a "9 Box" model: a three-by-three matrix with performance on one axis and leadership potential on the other. The objective is to find a place for employees who are strong performers and separate strong-performing individual contributors from strong-performing leaders. Both are valuable but will follow different career paths.
This helps you baseline your organization annually but then also provides a framework to create quarterly professional development action plans. And for Director and VP-level employees, it enables you to plan beyond a single year for their career development.
As important, it is a valuable tool to help every employee understand where they have the best natural fit. Many top-performing individual contributors never want to be anything but that. The 9-box assures them they're in the right role. And for employees with strong leadership potential, it helps them, and you, understand where they are in that journey.
Daneen: I have also successfully used the "9 Box" model to evaluate larger marketing teams to ensure people are aligned with their strengths. But over the past few years, I have worked with many clients operating under EOS® (the Entrepreneurial Operating System®).
Through EOS, I have found great benefits in implementing quarterly conversations with direct reports to simply understand what is and is not working. Sometimes those conversations don't happen in weekly 1x1s, so having the quarterly conversations helps in so many ways, guiding both the manager and employee to implement any course corrections in their role. Another benefit is receiving feedback on how you are doing as a manager and striking up more conversations about how you can better help the employee in their development.
I also like to define and map out the team in all the different functional areas, both present state and for the future. Hiring must start with the prioritized functions based on the marketing strategy (e.g., communications, design, channel, or events). This is important as you're putting together budgets and presenting organizational plans that align with the business priorities to senior leadership.
Kris: Businesses need to rethink the annual review, which focuses on the past. Managers and employees need to be looking forward. I have recently seen businesses replace the annual review with a quarterly one. Quarterly reviews make sense because they're future-focused; they identify which key objectives and results the employee will focus on for the next quarter. The key is to review and discuss the objectives as the quarter goes on, monitoring the employee's work and coaching them along the way. That is what will impact their development and growth.
Employees are the core assets of any business; invest in them.
Professional development is critical to employee retention; how can businesses invest thoughtfully in their employees' development?
Daneen: Companies should incorporate employee development into their programs to improve productivity, engage employees, and reduce turnover. Mentorship programs are a great tool for an organization to support and include in a larger career development program.
Key factors for a successful mentorship program are matching the right mentor with the right mentee (employee), setting goals of what the employee wants to accomplish, and meeting regularly. Having mentors from different functional areas can be beneficial for the employee to understand other parts of the business. Pairing this way helps with cross-collaboration, networking, and forming relationships outside their day-to-day internal network. Also, mentors from outside the company can offer a different perspective on handling difficult situations, discussing personal growth goals and promotion opportunities, and even introducing new tools and processes.
For an effective and productive mentor-mentee relationship, participants must agree to communicate honestly and openly, have clear expectations, keep in contact outside the scheduled meetings, and, most importantly, participate!
Kris: Employee retention is more important than ever. Some employee turnover is just plain unavoidable, but not all of it is. In today's world, you can't afford to NOT develop your employees. First and foremost, businesses must recognize the importance of providing their employees with opportunities to learn and grow.
Professional development is a key driver for employee engagement. There is a medley of ways to invest. One example that Daneen mentioned is a mentorship program. I have a client that sends their employees to industry events. Another option is bringing in outside experts that can speak to a universal topic that would resonate with your team.
Simply put, if your business is not providing professional development opportunities, you are encouraging your employees to look for it elsewhere.
Peter: I've incorporated professional development into every employee's quarterly plan. They spend one session each quarter with their manager, mapping out their development needs and priorities and the plan to achieve them. Then the employee and manager check in on progress every month during a regularly scheduled 1:1.
Employees complete their training, coursework, or other professional development activities during regular working hours. I do this specifically to reinforce that professional development is part of their job, and they should be paid to undertake it. This also prevents the employee from having to sacrifice their personal time for job-related development. And, of course, any fees or expenses are reimbursed.
The current talent landscape is tricky. We're facing reduced budgets and a talent shortage. How should businesses balance these two factors when making talent decisions?
Kris: Again, it comes back to addressing employee retention. If you have high employee retention, you can avoid the talent shortage. Now more than ever, retaining the talent you have already hired, trained, and invested in is crucial.
One of the best ways to fill a position is to look for talent within the organization. Often, employees want to elevate their roles and welcome the opportunity. This comes back to the importance of investing in professional development.
Another option to consider is engaging an interim or fractional professional. There are a lot of pros going this route. Using a contract resource can give you access to a highly qualified professional who can usually come on board with short notice and hit the ground running.
Peter: What I find fulfilling for employees is to have an intentional plan to develop their skills and increase the value they bring to their roles and career. There are so many free online resources to help any marketing employee build out their skillset. In these cases, it's the support and encouragement that they need, not the budget.
I also make use of my network extensively. I frequently will connect high-potential employees to other marketing leaders I know to help them broaden their perspective of effective marketing and leadership and help them build out their own network of relationships.
Budgets are nice to have, but offering your own personal capital (network of relationships) and coupling that to an intentional plan you support is the most important professional development resource an employee can have.
Daneen: Cutting continuing education often happens in the corporate world when budgets get tight. Companies must have a handful of employee development options available for talent to tap into. I like to recommend networking groups and organizations that offer inexpensive (and reimbursable) or free resources.
Several marketing groups offer speaker series and panels to stay up to date on the latest trends. The American Marketing Association, for example, offers a plethora of information on many marketing topics with webinars, research, downloadable tools, and local meetings to network with others.
There are so many available webinars on a variety of topics. When you get an email invite for a great topic that interests your team, offer a "lunch and learn" session to view the webinar together. Then have a follow-up session to discuss what was covered and address potential ideas, including new processes, tools or programs.
Developing the marketing talent your business needs to succeed in today's market is challenging without an experienced marketer to guide the efforts. Authentic Brand's fractional CMOs partner closely with companies to evaluate their marketing teams, hire strong internal and external resources, and coach and develop employees. Let's connect if you'd like to discuss how an experienced strategic marketer can help your business build and nurture the team it needs to succeed and grow.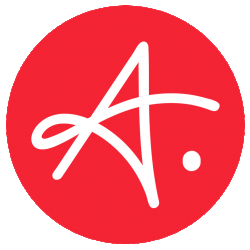 Latest posts by Authentic Brand
(see all)