A large software development company engages a Fractional CMO to accelerate growth.
We knew we needed [marketing] leadership… but to hire a full-time marketing leader, we didn't really have the function structured, we didn't have any momentum in it, we didn't even have a common vision among our leadership team as to what the marketing leader would do and how the function would integrate with the rest of the company.
Authentic introduced the idea of Fractional CMO as an alternative solution. That was very appealing to us, to hire someone at a lower allocation…but still get access to great leadership, great talent that we could use to structure the function and get some momentum.
They were a great catalyst to get us pointed in the right direction."
– Rob Duff, Chief Operating Officer, Coherent Solutions
STORY SUMMARY
Coherent Solutions is a dynamic, rapidly growing custom software development firm. With a sterling reputation, 90% customer retention rate, and an award winning employee culture, Coherent Solutions has a lot going for them. 
But, with all that general greatness, the one area of the business that needed a boost was marketing. 
After years of growth being fueled by referrals and a strong sales team, the leadership at Coherent Solutions knew they needed to step up their marketing game. 

Coherent Solutions needed to create messaging that was differentiated and succinct. They needed determine which organizations to target and who made up the buying committees at those organizations. And, they knew they needed an experienced marketing leader to guide them through this transformation.
Coherent Solutions turned to Authentic to bring a fractional marketing leader into the organization in order to level up the marketing function in a way that mirrored the professionalism of the rest of the organization.
Check out the video to hear Rob Duff, Chief Operating Officer, at Coherent Solutions discuss how Authentic helped supply the marketing leadership they needed.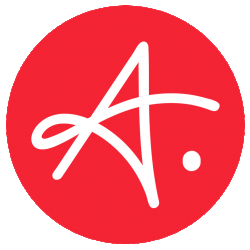 Latest posts by Authentic
(see all)