Our first ever signature service event during Twin Cities Startup Week was a blast. Our Two Or More community of volunteers gathered at the Free Bikes 4 Kidz warehouse in Brooklyn Park to clean, prep, move and fix bikes for kids in need. This team of volunteers worked on 312 bikes in three hours!
Free Bikes 4 Kidz is a nonprofit organization geared toward helping all kids ride into a happier, healthier childhood by providing bikes to those most in need. Through this TCSW special service event, we leveraged the energy of our entrepreneurial community to clean, repair, and prep bikes for distribution to area kiddos.
What a privilege to support such a great cause, spend time with amazing people, and make a community-supporting impact. Our next volunteer event will be at The Sheridan Story in Roseville on December 6, 2018. Make plans to join us for this special holiday season event!
SEE MORE PHOTOS FROM THE EVENT
Special thanks to our supporting partners: Minnestar, MNCup, Fueled Collective, Gener8tor, Beta.mn, DocuMNtary
Extra big shout-out to the crew at SSQTCH Creative for capturing video that tells our story and shows our volunteers in action. (Video coming soon!)
Check out our upcoming Two Or More service events here, and register to receive updates and invitations via email.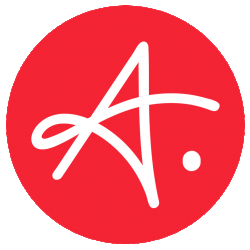 Latest posts by Authentic Brand
(see all)