Fast-growing fractional CMO firm nominated for innovative approach.
The 2020 BOLD Awards
MINNEAPOLIS, MN – December 2, 2019 – Authentic Brand is excited to announce that we have been nominated for the Eighth Annual BOLD Awards, presented by the Minnesota Chapter of the Association for Corporate Growth® (ACG.) The BOLD Awards are designed to honor and recognize innovation, inspirational moves, bold visions and leaders that have made BOLD moves to positively grow, restructure or enhance their companies for the benefit of all stakeholders. The program celebrates the corporate leaders and teams that are behind successful mergers and acquisitions, financing and extraordinary strategies that led to sustainability, remarkable performance and/or accelerated growth in 2018/2019.
Authentic Brand is a Minneapolis-based Fractional CMO and marketing leadership consultancy. In 2017, Authentic Brand was launched by Jennifer Zick with a two-fold vision: (1) To create a new way for small businesses to access senior marketing leadership on a part-time, flexible basis (Fractional CMOs). (2) To create a truly unique community of marketing talent, fueled by peer sharing and ongoing learning, and backed by a proven methodology (Authentic Growth Methodology™). Since launch, Authentic Brand has been consistently profitable, has doubled in revenue for three consecutive years, and today includes 16 Fractional CMOs. Authentic Brand has been nominated for an "Early Stage" BOLD Award. (See all nominees here.)
Corporate leaders and teams representing the nominees from a group of over 90 stellar organizations will be attending the BOLD Awards on Tuesday, Feb. 25, 2020, starting at 6:00 p.m. at the newly renovated Metropolitan Club & Ballroom to network and celebrate. This event is a vivid, high-energy BOLD celebration of the businesses that grow Minnesota!
The BOLD Awards will feature the finalists in 5 categories; Not for Profit, Early Stage, Small & Growing, Middle Market and Large & Established. These finalists will be featured in a video vignette with interviews and testimonials showcasing their efforts and successes. The BOLD winners of each category will be announced during the program later in the evening with the BOLD-est of the BOLD winner being chosen via a real-time, live audience vote.
For media questions, contact Georgi Alexander, events@acgmn.org
About ACG (Association for Corporate Growth)
Founded in 1954, ACG has 59 chapters across the globe and the network consists of over 90,000 professionals. ACG Minnesota's chapter began in 1966 and has nearly 400 members active in Minnesota's vibrant, business community. ACG Minnesota was 2015 Chapter of the Year with the Executive Director, Nicki Vincent earning the President's Award that same year. ACG's mission is to drive middle-market growth. www.acg.org/minnesota
About Authentic Brand
Authentic Brand is a Minneapolis-based Fractional CMO and marketing leadership consultancy. We help great businesses reach next-level growth through Marketing Traction™.
Our Messaging, Strategy & Coaching, and Fractional CMO services – together with our proven process and methodology – are designed to help growing businesses quickly define and deploy revenue-focused strategies.
Authentic Brand's coaches and fractional CMOs partner with client executives, internal team members, and external partners to build healthy marketing organizations, aligned with sales, to drive revenue results. www.authenticbrand.com
###
Contact: Nicki Vincent
Executive Director
Phone: 612-590-1041
Email: nicki@acgmn.org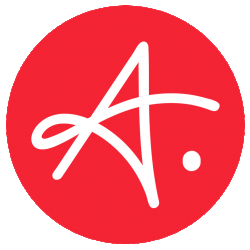 Latest posts by Authentic Brand
(see all)