Position your business for growth with branding and messaging that resonates with your ideal buyers.  
Our Messaging Traction Framework™ ensures that your brand or product narrative is unique, concise, differentiated, and most importantly – authentic. We help brands move from a What-focused story to a So What story that connects to buyers' needs, pains and values.
Ongoing content services – delivered through our ally network – help extend your team's production capacity, so your sales and marketing programs are never short on assets that drive engagement and results.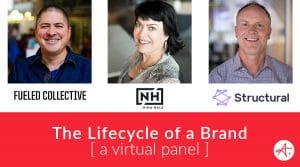 Brand & Messaging
These Minnesota business owners have years of experience building businesses and building brands. They have perspectives from the "been there done that" side and the "still there, doing that" side. Learn how these entrepreneurs have shaped and reshaped their go-to-market strategies and stories through stages of growth and evolution. Get a
Read More »
---
Ready to connect with us?
Fill out this simple form and we'll be back in touch with you shortly!