What an awesome feeling. Serving side-by-side with 30 business professionals, representing brands from all across the Twin Cities, gathered together for one reason: to do good work.
Yesterday, Authentic Brand had the opportunity to host a second event for Two Or More: a community service movement. And the movement is building! Even on a summertime afternoon in Minnesota, when calendars are jammed with vacations and back-to-school activities, this crew showed up. They served with big hearts, and had a ton of fun in the process. Together, we packed 18,360 meals at Feed My Starving Children, which will feed 50 Honduran children for a full year. That is awesome, life-changing impact. All because local business people – many who didn't even previously know each other! – took time away from the office to come together around a good cause.
SEE MORE PHOTOS FROM THE EVENT
We are incredibly grateful for our corporate sponsor – RBA Consulting – who treated all of our volunteers to appetizers and beverages after the food-packing event. They not only picked up our happy hour tab (woot-woo!), but they also brought a sizable crew from their office to serve along with us. RBA doesn't just talk about their commitment to their local community, they live it. We're so thankful for their support!
Check out our upcoming Two Or More service events here, and register to receive updates and invitations via email.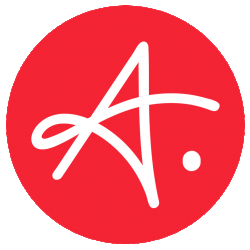 Latest posts by Authentic Brand
(see all)