We know leading a marketing function in normal times is challenging.
Throw in a global pandemic to upend business models, launch a new service offering in record time, crisis communications, a new brand voice, resource constraints, remote staff and oh yeah – home schooling for many of us. Now we're in another stratosphere of HARD.
You know what it doesn't have to be? Lonely.
That's why Authentic partnered with Marketers' Community and Storycore to create SANCTUARY: a safe space for candid conversations among marketing executives. We all believe in the power of marketing, but even more in the power of this community to sustain and even inspire when we need it most.
On Thursday, April 9th, nearly 100 marketing executives from around the country gathered for the debut of SANCTUARY. The format of the virtual event combined a large group Zoom meeting with small-group breakout conversations.
The focus of the inaugural event was to build connections and discuss a topic that is top-of-mind for most marketing leaders right now: how to adapt brand messaging strategies in the midst of a crisis.
In addition to thoughtful conversation on serious topics, the gathering provided some much-needed levity (creative Zoom virtual backgrounds!) and a chance for connections between long-time and brand new friends.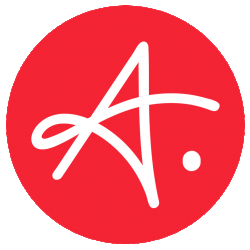 Latest posts by Authentic
(see all)