The second SANCTUARY event was held yesterday, April 30, with nearly 100 marketing leaders attending virtually to connect, encourage, learn, and grow with peers as we navigate forward in the midst of COVID-19.
The event series is a collaboration between Authentic Brand, Storycore, and Marketers' Community – designed as a virtual gathering space and safe environment for candid conversations among marketing executives.
SANCTUARY Co-Hosts
At yesterday's event, senior marketing leaders – Directors, VPs, CMOs – gathered as a large group, and then broke into small group conversations to discuss two timely topics:
Q1. As we move beyond the immediate health crisis into a slow unfolding of a new 'uncertain' business climate, how are you evolving (or planning to evolve) your messaging and selling strategies?
Q2. Looking further ahead: How do you see the role of marketing, or marketing practices being impacted? What will change? What stays the same?
The next SANCTUARY gathering is planned for Wednesday, May 20th from 4:00 – 5:00 CT. Registration will launch soon. Stay tuned via our events page.
About SANCTUARY
We know leading a marketing function in normal times is challenging.
Throw in a global pandemic to upend business models, launch a new service offering in record time, crisis communications, a new brand voice, resource constraints, remote staff and oh yeah – home schooling for many of us. Now we're in another stratosphere of HARD.
You know what it doesn't have to be? Lonely.
There is no playbook for leading a marketing function through a pandemic – but we CAN lean on and learn from one another, as we're in it.
That's the idea behind this virtual gathering – create a 'safe space' for marketing leaders (Directors, VPs, CMOs) to collect, connect and share with peers – what's working, what's not, fears, expectations, disappointments – with compassion, not judgement.
WHY? Because we all believe in the power of marketing, but even more in the power of this community to sustain and even inspire when we need it most.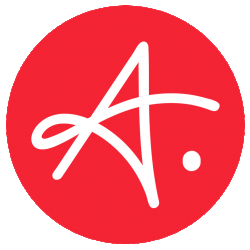 Latest posts by Authentic Brand
(see all)