The playbook for executive marketing careers has changed. Marketing and communications professionals are the most burnt-out across all corporate job functions. At the same time that marketers face burnout, more pathways are available than ever before to build a meaningful career and life. Working 50- to 70-hour workweeks dedicated to one enterprise is no longer the only way to achieve a high-impact, high-value executive marketing career.
Many experienced marketers are rethinking work's place in their lives and leaving corporate jobs to pursue a flexible, consulting-based career that helps them achieve a better balance. The growing gig economy and the proven ability to effectively lead while working remotely have created new opportunities for work arrangements that promote this balance. Marketers now have more flexibility to work from anywhere, in short- or longer-term roles and are increasingly exploring new marketing leadership models as independent consultants, interim leaders, or fractional CMOs.
Are you considering stepping out of full-time corporate employment to work in a more flexible consulting capacity? First, we recommend you ask yourself the following six questions to determine which consulting path is best for you.
6 questions to answer to determine your consulting path
We've met with numerous marketing leaders who are considering a consulting career for the first time. Leaving corporate employment often comes with a healthy mix of excitement and trepidation. There is vast potential to build a meaningful career and life through consulting, but there are also risks associated with working for oneself and building your own brand, business, and business infrastructure.
There are also numerous marketing leadership models you could choose for a consulting career, including:
Independent marketing consultant
Interim CMO
Fractional CMO, which includes a variety of models:

Independent fractional CMO
Agency fractional CMO
Fractional CMO with collective firm
Fractional CMO with an organized company
Before launching your consulting business, we recommend you answer the following six questions to choose which pathway is best for you. 
1. Do you want to manage your own business?
There's a lot that goes into establishing and running a business. When you choose an independent consulting career, you often sign up to learn how to set up and run your own business operations, including legal, billing, taxes, systems, branding, and sales.
One of the most important decisions you will need to make if you decide to run your own business is whether you want to be a sole proprietor or build a business that leverages 1099 contractors or hires W-2 employees. As a sole proprietor, you're both the operator and responsible for delivering all services. 
If you choose to hire contractors or employees, your business management responsibilities become more complex and will require more of your time. You become accountable for the quality of services delivered by your contractors or employees. You will also need to ensure tax and legal compliance, more carefully calculate margins, and own project and account management.
You might be a fit for Authentic Brand if you:
Would prefer to do meaningful, transformative work with clients rather than building and running your own business.
Would like to spend all of your available hours on income creation versus business management.
2. Do you want to work solo?
If you're used to collaborating with executive peers and leading a team, it's critical to consider whether you'd be fulfilled working solo. How important is access to peers, a community, and a team? Certain consulting models require you to invest significant time and energy if you wish to build a broader community.
While working with clients and their teams is undoubtedly rewarding, it is not the same as being part of a team of peers. Many first-time independent consultants underestimate how lonely it can be as an "outsider" disconnected from the internal culture and employee peers.
While there are upsides to being an outsider — consultants are often highly valued, taken seriously, and can avoid internal politics — many independent consultants end up taking full-time jobs with clients because they miss feeling like part of a team. There is also significant pressure to have all of the answers when you're the seasoned consultant in the room, which means you always have to show up with confidence.
You might be a fit for Authentic Brand if you:
Crave community and collaboration with your peers.
Value being part of a team, connected culturally and relationally.
Are humble, will let others in, and are eager to receive peer input. 
Are open to collaboratively and generously share your experiences, tools, and best practices with a Mindshare of like-minded peers.
3. Are you more interested in short-term projects or long-term engagements?
Most independent consultants prefer either short-term projects or long-term engagements in roles more embedded within client organizations. With short-term projects, you often define a scope and provide a certain number of deliverables within a specified period. Long-term engagements are often set up as retainers, with you dedicating a certain number of hours to a client each week or month. 
Do you prefer to create a strategy for an organization and then hand it off? Or would you like to create a strategy and then drive the actual activation and results within the organization? You should also consider whether you prefer work focused on a particular tactical specialty area or more holistic and strategic work.
You might be a fit for Authentic Brand if you:
Enjoy creating strategy, but you wouldn't want to leave before seeing it implemented to achieve results.
Are passionate about a holistic and strategic approach to marketing — not just one facet of execution.
Love to build teams and mentor, coach, and develop employees. 
Are eager to be accountable for the results of the plan, and the performance of the team you are building and leading.
4. Are you motivated by business development?
Sales skills come naturally to some of us, but not all. Some marketers are motivated by having to sell their expertise to clients, while it makes others uncomfortable. Some marketers have well-established executive networks and are well-known and trusted within communities of influence. Other marketers have done incredible work, but mostly within the walls of specific organizations, and aren't well-known beyond the walls of their employers.
When considering whether you want to be responsible for business development, we recommend you consider whether you can confidently 1) set and communicate your rates, engagement terms, areas of focus 2) balance your time between business development, business operations, and billable client work. Will this mix help you achieve the life balance you're seeking?
Most marketers choose the marketing path intentionally because they prefer to do marketing work (not sales). Building and scaling one's own business requires a significant investment of time in networking and active business development, which naturally reduces the total capacity for billable hours or revenue creation. 
Finding this balance is a challenge for many independent consultants, who often experience the rollercoaster of a "feast or famine" consulting lifestyle: They get busy with client work, so they pause business development efforts. But when that work ends, they have to start from scratch to develop the next opportunity.
You might be a fit for Authentic Brand if you:
See yourself as a strong leader and brand advocate but prefer not to do direct business development.
Would like to represent a larger brand by contributing your thought leadership and expertise.
Like the idea of unlimited earning when you generate new leads from your network, but you don't want to "work the lead" through the sales process.
5. Are you better suited to build your own brand or be associated with an established, trusted brand?
Social media networks and websites that connect marketers to projects and short-term engagements make it easier for executives to find work that fits their experience. It's important to consider whether you would like to build your own brand and book of business through networking or offer your services through other companies that create and source opportunities for you. Understanding this will help you choose your optimal consulting model.
Businesses that connect you to opportunities could be agencies or gig communities that generally match talent to short-term projects. Or, they could be consulting companies that match you to more curated, strategic opportunities alongside a team of closely connected and collaborative employed consultants.
You might be a fit for Authentic Brand if you:
Would rather do marketing work for clients rather than for your own business. 
Don't want to invest time, energy, and money into creating a brand story, generating awareness, and building a pipeline.
Would prefer to be connected with a trusted brand in the fractional CMO space that creates more credibility for your personal brand through your affiliation.
6. What are your income and benefits requirements? 
Independent consulting offers less predictable income than full-time corporate employment. It's critical to understand what you need to earn to support your life in terms of both income and benefits. Can you afford and manage the uncertainty that comes with low- or no-work periods, or do you need more assurances of predictable earnings? Some consulting models offer more income predictability than others.
You might be a fit for Authentic Brand if you:
Value loving your life and loving your work — in that order. Including loving the idea of working 32-40 hours per week instead of 60-70 hours.
Are motivated by the more consistent earning potential that can be achieved through long-term client retention.
Like the idea of a periodical sabbatical and a flow of part-time and full-time work.
Once you answer these questions, compare your preferences to how they would show up in the various marketing consulting pathways available. You're now a few steps closer to knowing which type of consulting career you'd like to pursue.
Are you our next Authentic Brand Fractional CMO?
Authentic Brand is an organized fractional CMO company, which means we employ a team of consultants as W-2 employees versus independent contractors. This approach differs from other fractional CMO models you commonly see in the market. Authentic Brand is a community of Fractional CMOs who help growing businesses Overcome Random Acts of Marketing® through our unique combination of Marketers + Methodology + Mindshare.
Authentic Brand Fractional CMOs work as embedded leaders within their client's executive team. We search for executives who are fully committed to a career as a marketing consultant, actively building their personal brand, and excited about the opportunity to help build our corporate brand. We vet candidates against three core strengths, what we call the ABCs of a successful Authentic Brand Fractional CMO: 
Active Advocate: Builder of high-value executive connections and referral relationships. Active connector, networker, and influencer. Content creator/contributor, brand advocate, and thought leader in relevant communities and social channels. 
Brand Builder: Experienced executive with consistent career growth in revenue-impacting roles. Reference-supported track record of success in marketing leadership, including proven ability to build high-performance teams and programs.
Confident Consultant: Proven advisory experience, with the ability to collaborate, build trust, and constructively challenge C-Suite leaders — managing expectations and elevating marketing as a strategic partner in the business.
Importantly, all of our employees undergo a rigorous vetting process to ensure they meet actual executive status. We've learned that many freelancers and agencies call themselves "fractional CMOs" but don't have the credentials to back it up. To ensure we pair our clients with experienced marketing leadership, our executive requirements include: 
15+ years of marketing leadership experience, with at least 5+ years at Sr. Director, VP or CMO level
Significant in-house marketing leadership experience (not only agency or consulting background)
Strong history and reference-supported track record of success in marketing leadership
Proven ability to collaborate with C-Suite, sales, and investors: elevating marketing as a strategic partner
Are you interested in learning more about our qualifications? Review our Fractional CMO job description.
Build the life you want, doing work that you love
Authentic Brand is building a culture that helps our executive marketers love their lives and their work. We offer a rewarding, high-impact career while also providing flexibility and balance. 
We'd love for you to apply if you are interested in starting or continuing your marketing consulting career with Authentic Brand. We always accept applications but are selective about whom we add to our team because we're committed to building a strong, stable, supporting community that is actively engaged in serving our clients. 
Learn more about our fractional CMO opportunities directly from our Founder and CEO, Jennifer Zick, in the following video: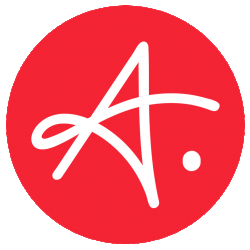 Latest posts by Authentic Brand
(see all)