Most business owners want to maximize earnings and depart on their own terms and timeline when they (inevitably) exit the company. Depending on the type of business, an exit could take many different shapes: selling to internal stakeholders or converting to an ESOP, passing down to another generation in a family, or selling to a third party (e.g., a private equity investor, competitor, or another company that's acquiring the business for strategic growth purposes).
For owners planning a strategic exit via a third party, one of the highest priorities is to create maximum business value at the time of the exit. Creating business value must start years before a planned exit because most things that generate business value take many years to build; you can't immediately construct them at the point of sale. There are many ways to create business value, including by building brand equity through strategic marketing.
How to build brand equity for the greatest returns
Any third party evaluating a business for acquisition or investment will need to balance the value of the business against its risk. The strength of the brand is a significant factor in this equation. Companies planning a strategic exit in the next few years should focus on building brand equity through the following four marketing drivers.
Carve out a clear market niche and differentiation
Potential buyers will want to see that your business has carved out its market niche and understands its unique differentiation. They also expect you to back these up through proprietary processes, systems, and technologies. These factors are important for several reasons:
A clear niche and compelling differentiation show that your business has the potential to own or defend a particular segment of the market.
Strong proprietary processes, systems, and technologies make it challenging for new competitors to enter the market and replicate what you're doing today.
A clear niche helps companies attract a well-defined buyer audience that cultivates stability through well-balanced revenue distribution. Without a clear niche, businesses often have a revenue imbalance; they tend to say "yes" to buyers and situations that don't align with their ideal customer profile (ICP).
This lack of focus often results in a company that earns 80% or more of its annual revenue from a small handful of large customer accounts. These companies are risky investments because a loss of any one of these large accounts results in losing a significant portion of the company's revenue.
Authentic Brand's client, Trusted Employees, was in a hyper-competitive marketplace with many of its competitors selling to large enterprises. With Authentic Brand's marketing guidance, we identified an underserved market segment (small to mid-sized businesses), clarified Trusted Employee's ICP, and fine-tuned their messaging and content strategy.

Ultimately, Trusted Employees scaled, achieved higher profit margins, and sold within a couple of years at 11x earnings. Its rapid growth and the strong sale were largely due to the business and brand value created by clarifying the company's niche and doubling down its marketing to focus on its ICP.
Shape clear messaging and brand guidelines
Brand messaging is how you communicate your brand promise and differentiation to your audiences. Once your business has established its differentiated position in its market, creating clear messaging that teams can consistently standardize across all marketing channels is critical.
Many businesses struggle with consistent messaging because they haven't fully clarified what makes them unique (see the first value driver). For this reason, it's essential for businesses first to understand their positioning relative to the market and competition and define who their ICPs are.
Once your company establishes its niche and differentiation, a sharable messaging framework helps ensure consistent messaging across the organization. A messaging framework should include:
A written brand positioning statement
Unique differentiators
Key messages that communicate these differentiators
Targeted customer personas
Brand standards and style guides document the proper use of your logo, fonts, colors, trademarks, product names, and more. These guidelines are critical to ensure that anyone who represents the brand (e.g., internal teams, partners, agencies) knows how to do so correctly. Without this consistency, companies can dilute their brand's value and undermine the legitimacy of their intellectual property.
Protect key elements of intellectual property
The first marketing elements a business secures are often its company name, logo, and domain name. These are all elements of your company's intellectual property. Even if your business established these elements years ago, it's critical to ensure they are properly registered and protected in all geographies (current and future) where the company does business. Doing so mitigates risk and adds brand value.

Your brand word mark (i.e., your company name)

Of course, one core element of your company's intellectual property is its name. However, just because you created a company name and registered it with your state doesn't mean you have full ownership of it. Full ownership of your name means that your brand word mark, or the text of your name, is defendable, registered, and protected in all of the regions you serve or may someday serve. This may mean going through a U.S. trademark registration process to safeguard the text of your name (your brand word mark). 
Your logo mark

Another component of protecting your brand is protecting your logo, or the visual image representing your brand. In some cases, it won't make sense to register a trademark on a logo or icon if it isn't truly differentiated. However, if it's something you want to ensure that nobody can competitively copycat, then it's essential to register your logo mark too.
Domain

Now is the time to ensure you own an ideal domain name (URL) that suits your business today and will support future products or services. You should also consider purchasing different variations of your URL to avoid any confusion around your domain name or a competitor scooping it up.
Branded products or services

In addition to your company's name, you should consider whether any of your products or services should be branded, registered, and protected. At Authentic Brand, we're purposeful and strategic about how we brand our services (e.g., Authentic Growth™ Methodology, Authentic Fractional CMO™, and Authentic Ally Network™). When done effectively, branded products and services can add brand value that only elevates your business value more.
Shore up existing stakeholder relationships
It's critical to ensure the strength of your existing relationships and the quality of the data that tracks these relationships. The sentiment people feel when they experience your brand either adds or subtracts value from your business. Is your brand a risk or an asset when it comes to its reputation and the relationships it already has? What does your name mean to the world and people who encounter it? These are questions that investors or buyers will dig into and that your business should actively consider in advance.
Customer retention and satisfaction

Your current customers can be a significant source of new business if nurtured effectively. Buyers will look closely at the quality of your relationships and how well your company can retain customers. Our Authentic Fractional CMO™, Kris Paulson, said it well in a recent blog post:

"Every business needs new clients, but it is just as important to retain them. The customer journey doesn't end with the sale. You've done the hard work to acquire them and now you should be working just as hard to maintain and nurture them."
Employee satisfaction 

Just as important as customers is how your employees perceive your organization. External review sites like Glassdoor give potential investors or strategic buyers a peek into what it's like to work for the organization. Companies with a poor employee experience present a risk to buyers that they will consider when evaluating the company.
Your customer database

Your database and its cleanliness, accuracy, and relevancy allow you to demonstrate that you have quality data and relationships. Quality customer data also gives you proof points that show the recency of your relationships and the continued engagement and trust in your brand, all of which contribute to greater brand value. 
Prepare for an exponential exit with marketing leadership
Building business value through marketing requires strategic leadership to guide efforts. Authentic Brand Fractional CMOs have deep experience leading growing businesses toward healthy growth. If your company is preparing for an exit in the next few years, now is the time to start maximizing your value. Brand and marketing are key components to build that value. Let's connect to discuss how Authentic Brand can guide you toward an exponential exit.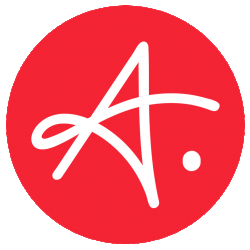 Latest posts by Authentic Brand
(see all)