Entrepreneurial businesses usually know what they do really well. But they often struggle to articulate it in clear, compelling, and differentiated ways. Typically, what results are many iterations of brand stories that focus on product or service features rather than on the value delivered to their customers. These many story iterations create confusing and inconsistent messages that can hinder growth.
Eventually, businesses realize that they need to approach their messages thoughtfully to mature and grow. But often, they aren't sure how to get from where they are to having a story that stands firm against competitors.
The journey to a differentiated message is important — and tricky. But if a business can mature its message from the founder's vision to an unbeatable story that wins against its competitors, it can generate brand trust and significant business value. At Authentic Brand, we use our Authentic Growth™ Marketing Maturity Matrix to show the stages of maturity a business must go through to shape a story that connects with key audiences, creates opportunities for growth in new markets, and establishes brands as the best in their category.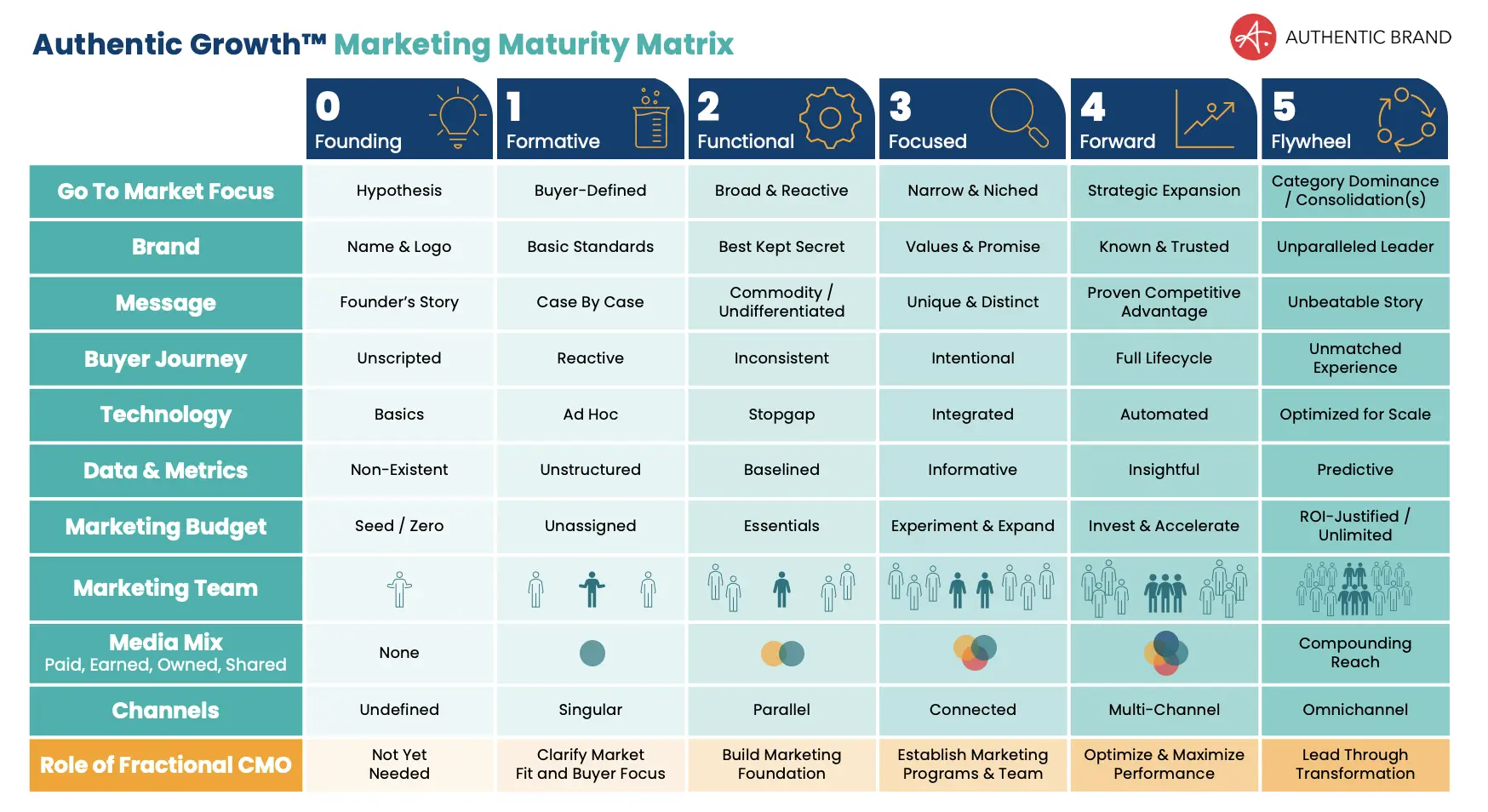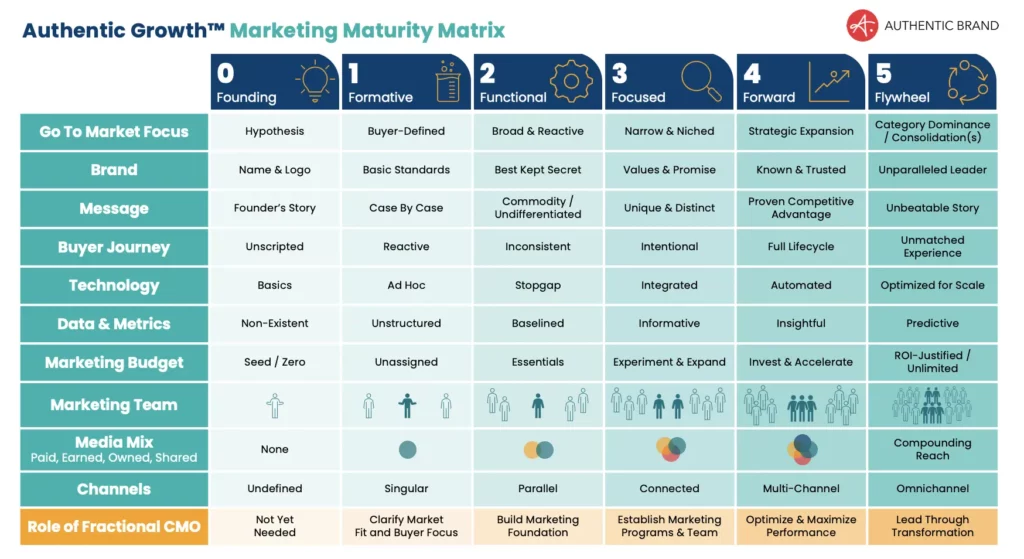 The path to delivering an unbeatable story: Stages 0 to 5
A company's brand story often flows from the founder's original vision but is quickly tested and iterated on with different audiences. Once a business finds its ideal market fit, it's critical that the messaging becomes more consistent and narrows in on the brand's differentiated value— focusing on customer benefits, not on the product or service features. Strategic messaging and marketing leadership can guide a business as it evolves its message to one that deeply resonates with target audiences and ultimately helps create a category-leading brand.
The following six stages demonstrate how a company moves through this progression.












Shaping your unbeatable story takes time — and strategic leadership
Authentic Brand works with entrepreneurial businesses at every stage of the messaging journey: from companies that haven't begun to think about their message to those facing a messaging pivot and those who have a strong story but need to reach new audiences or markets with it.
Wherever you are on your messaging journey, Authentic Brand is here to provide the strategic leadership you need to bring together all elements that will help your story shine and truly differentiate your business. Let's connect to discuss how we can get your business on a path toward messaging maturity.