A seasoned Chief Marketing Officer, board leader and venture capitalist, Zaballos accelerates SaaS companies (and race cars).
MINNEAPOLIS, MN – June 9, 2021
Authentic Brand continues expansion of its national fractional CMO team with the addition of Peter Zaballos, a Chief Marketing Officer with a reputation for building brands that disrupt the technology landscape and fundamentally change the world.
Zaballos' career includes past roles with LSI Logic, C-Cube Microsystems and RealNetworks: companies that changed the landscape of computing and launched Zaballos' passion for transformational technology and rapid-growth entrepreneurial businesses.
Propelled by a track record of success in sales, marketing, and product roles, Zaballos spent seven years with four partners as a venture capitalist, with responsibility for sourcing and evaluating early stage investment opportunities in the broader internet, mobile computing, and next-generation-enterprise sectors. Their portfolio of notable investments included DocuSign (a market-leading electronic signature and agreement cloud solution) and Control 4 (an innovative provider of smart home technology), among others.
More recently, Zaballos held CMO roles focused on branding, positioning, and scaling two cloud computing successes: SPS Commerce (retail supply chain automation) and Qumulo (hybrid cloud file storage).
"I have long-admired Pete's marketing leadership, business acumen, and personal integrity," explains Authentic Brand Founder and CEO, Jennifer Zick. "Over the years, I have valued Pete's mentorship in my own marketing career and entrepreneurial journey. I am humbled and honored to have Pete on our team, and so excited to see the impact that his wisdom will bring to our clients."
Based in Seattle, Washington, Zaballos' works with Authentic Brand clients across the United States (and beyond) who are fast-growing, technology-focused, and entrepreneurially-led. As a Fractional CMO and Consultant, Zaballos is committed to creating conditions where people can do their best work, and where the organization is strengthened with capable leaders.
Beyond his role as a Fractional CMO, Zaballos is an alumnus of Diablo Valley College in Pleasant Hill, California, and is deeply involved as the Chairman of the Foundation and founder of the Diamante Scholars Program, which offers high school students in under-served communities the opportunity to earn college credits while building skills and relationships for college and career success. Zaballos also loves to drive cars really fast on race tracks.
"I've known and admired Authentic Brand from the moment it was formed," says Zaballos. "The company embodies a world-class culture of transparency and trust, and is establishing a new category in the market – fractional CMOs – that is fueling the growth of small and medium size businesses. It's simply fantastic."
ABOUT AUTHENTIC BRAND
Authentic Brand is a community of Fractional CMOs who help growing businesses Overcome Random Acts of Marketing® and confidently take the next right step to build revenue.
Our unique approach combines Marketers + Methodology + Mindshare to build strong, strategic, sales-aligned marketing teams and programs. Learn more at www.AuthenticBrand.com.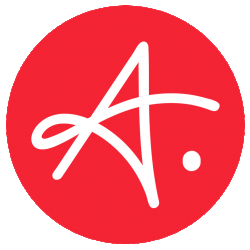 Latest posts by Authentic Brand
(see all)