Specialty contractor The Berg Group hired Authentic to solidify its marketing foundation and refocus its brand.
"Our fractional CMO came in and laid a foundation of priorities that we needed to tackle before we could build on the components of marketing. Just like in construction, if you don't start with a great foundation, anything you do above and beyond that is going to be weak."
The Berg Group at a glance
Company size: 70 employees + 400-600 field craftspeople
Business type: National specialty contractor
Category: B2B
Headquarters: Chaska, Minnesota
Key initiatives: Marketing fundamentals, brand messaging and design, digital strategy, metrics, employee development
The Challenge
The Berg Group, a 55-year-old nationwide specialty contractor, had a well-recognized and established brand. However, the company's services had evolved, and its messaging didn't accurately reflect the contractor's specialties and core competencies. The Berg Group knew its marketing needed a reset to reach and resonate with its ideal customers.
In addition to its messaging mismatch, The Berg Group was approaching its marketing activities randomly. The contractor's marketing tactics were ad hoc and reactive rather than led by a strategic plan. Leadership knew it needed to hire an experienced marketer to add strategic rigor to its marketing programs and support the contractor's growth and talent retention goals. But with limited resources, The Berg Group didn't know how best to fill the talent gap. 
"Like many growing companies, we wanted to make the most of our available resources. We knew that we needed a strategic marketer to do what we wanted to do and get where we wanted to go, but we didn't have the resources to recruit, hire, and onboard someone full-time," stated an executive with The Berg Group.
Leadership began weighing how they would tackle their marketing challenges. Around the same time, The Berg Group learned about Authentic and its fractional CMO service, which matches clients with an executive marketer on a part-time, flexible basis.
The Solution
It didn't take long for The Berg Group to decide Authentic was the best fit for what the company needed. The team appreciated the ability to bring in a seasoned executive who could quickly create alignment and hone in on solving the most critical challenges.
"If you have the right leader, everybody else can more easily align with where you're going. The conversations are more direct and efficient, and the priorities work themselves out much faster without a bunch of ideas thrown against the window to see what sticks. Our Authentic Fractional CMO™ took over leadership immediately," said the executive.
The Berg Group's dedicated CMO got to work quickly, using the Authentic Growth™ Methodology to assess the current state of the marketing program. Next, the CMO:
Laid a strong strategic marketing foundation by conducting market research, redefining Berg Group's target market and value proposition, and refining how the brand messages itself.
Took direct responsibility in reinforcing the strategic vision of the business, helping to prove to the entire organization the importance of marketing in realizing that vision.
Led the search for and hiring of a full-time marketing manager, mentoring and coaching the new hire throughout the engagement to develop his strategic skills and set him up for future leadership success.
Hired specialized resources from the Authentic Ally Network™ to help The Berg Group update its branding and marketing materials and relaunch its website.
Led the organization through a brand identity refresh and aligned all of The Berg Group's marketing assets, including its website, case studies, content, and communications, to its refined branding and messaging.
Created an annual marketing roadmap that clarified the priorities and target metrics the business needed to work toward and established a structure and cadence for reviewing marketing performance.
The Results
With strategic guidance from Authentic and a dedicated fractional CMO, The Berg Group:
Clarified its marketing priorities and target markets, helping the company stay focused and on strategy with its marketing programs.
Drove over 30% growth in all web traffic metrics, including new users and returning users.  
Transformed the website from an outdated and dormant digital brochure to a strategic sales and marketing asset supporting lead generation.
Expanded its library of sales enablement tools from two pieces of collateral to over 20 pieces that align with the company's refreshed messaging and branding.
Grew year-to-date social media following by 31% across all platforms combined (Facebook, Instagram, and LinkedIn), with a notable 43% increase on LinkedIn. 
Successfully handed the reins to the marketing manager, with that employee reporting that the fractional CMO was "the best mentor he's ever had."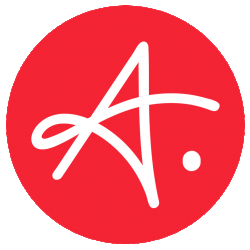 Latest posts by Authentic
(see all)