We talk to many executives who are interested in incorporating voice-of-customer research into their marketing program. Often their interest coincides with plans to enter a new market or introduce a new product or service. Other businesses simply want to use research to validate their approach with an external perspective.
Despite the many worthwhile reasons to include research in the marketing mix, many companies hesitate to move forward. This is often due to common misperceptions about voice-of-customer and other types of market research. Here are four myths we frequently hear from clients:
1. "We don't need it."
It almost goes without saying that no one knows a business better than the people running it every day. For this reason, many executives believe they don't need to conduct formal research.
In our experience, companies that rely solely on the "voice of the business" rather than taking a customer-oriented view can limit the effectiveness of their marketing approach. These businesses can get stuck in focusing on "what" they do rather than "why" it's important to customers. (Instead of focusing on the "what," we recommend focusing on the "so what" part of the company's value as the foundation of a differentiated brand message.)
Research gives businesses an outside-in view that can identify and confirm what's most important to customers. Plus, a formal research project captures these insights in a way that can be shared across the whole company rather than just by those who work directly with customers.
2. "Research is complicated and time-consuming."
Many of us have had at least one bad experience with a research project that took much longer than expected.
It's true that some research projects can take months to plan and execute. However, with a focused objective and scope, many can be completed within just four to eight weeks. Authentic Brand relies on a prescriptive approach that requires minimal effort from company executives and research participants. Our research offerings yield valuable insights that can be used immediately to shape the marketing message and program.
3. "I already understand what my customers want."
Voice-of-customer research is certainly the most common type of research project we see, but companies have needs for other types of research as well. These include:
Voice of sales: this research approach uncovers what sales leaders and reps feel they need to be fully equipped for prospect and customer conversations. The outcome is a better understanding of common prospect pain points, questions, objections and themes that emerge during the sales process.

Voice of employees: this type of research is designed for businesses that want to improve employee engagement. It helps companies understand how employees experience their work environment and roles, and measures employee understanding of the company's values, messaging and differentiation.

Voice of partners: for businesses that sell through indirect sales channels, this type of research measures what partners and distributors need and value. It also uncovers areas of friction in the channel partner program or processes.
4. "It's too expensive."
This is perhaps the most common research myth of all.
Of course, some high-end research projects can be extremely expensive to execute. On the other hand, the Authentic Brand research approach is designed to deliver high-quality insights in a timeframe and budget that meets the needs of emerging growth businesses.
Interested in learning how research can help you advance your marketing objectives? We'd love to hear from you!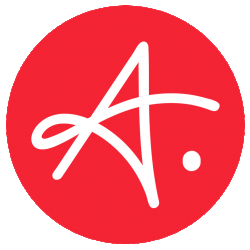 Latest posts by Authentic Brand
(see all)