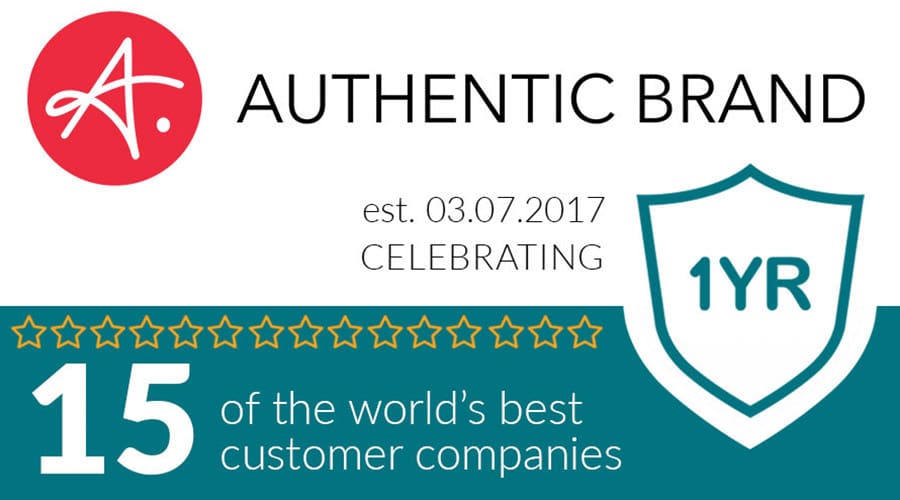 Wow. Authentic Brand is one year old. Already? Only? [All the feels.]
A year ago today, I sat at my kitchen table, officially filing my business name with the State of Minnesota, and buying my authenticbrand.com domain. The domain was an investment. I literally held my breath when I pressed the "buy now" button. Every day since that thrilling and scary start, I have been telling myself to breathe. It's been such a journey, with so many amazing affirmations along the way. Each morning I wake up and remind myself to approach this adventure with an open mind, open heart, and open hands for whatever comes my way – trusting that the pieces will come together exactly as they are meant to: in the right time, the right sequence, and in the right way.
And they have. And they are. And it's humbling and amazing, and I know…this is only just the beginning.
I owe an incredible debt of gratitude to my husband for encouraging me to take this plunge. To my friends and family for telling me I could do this – and sounding like they truly believed it. To my supporters, mentors, coaches, sages, guides, advisors who have poured their wisdom and encouragement into me. To my Authentic Brand team members, who are delivering exceptional quality to our customers every day. To our ally businesses, who complement our offerings with ninja skills that are perfectly right-sized for growth companies. And most importantly, to God – who makes all things possible.
THANK YOU. The best is yet to come. (But it's been pretty amazing so far…as summed up visually below.)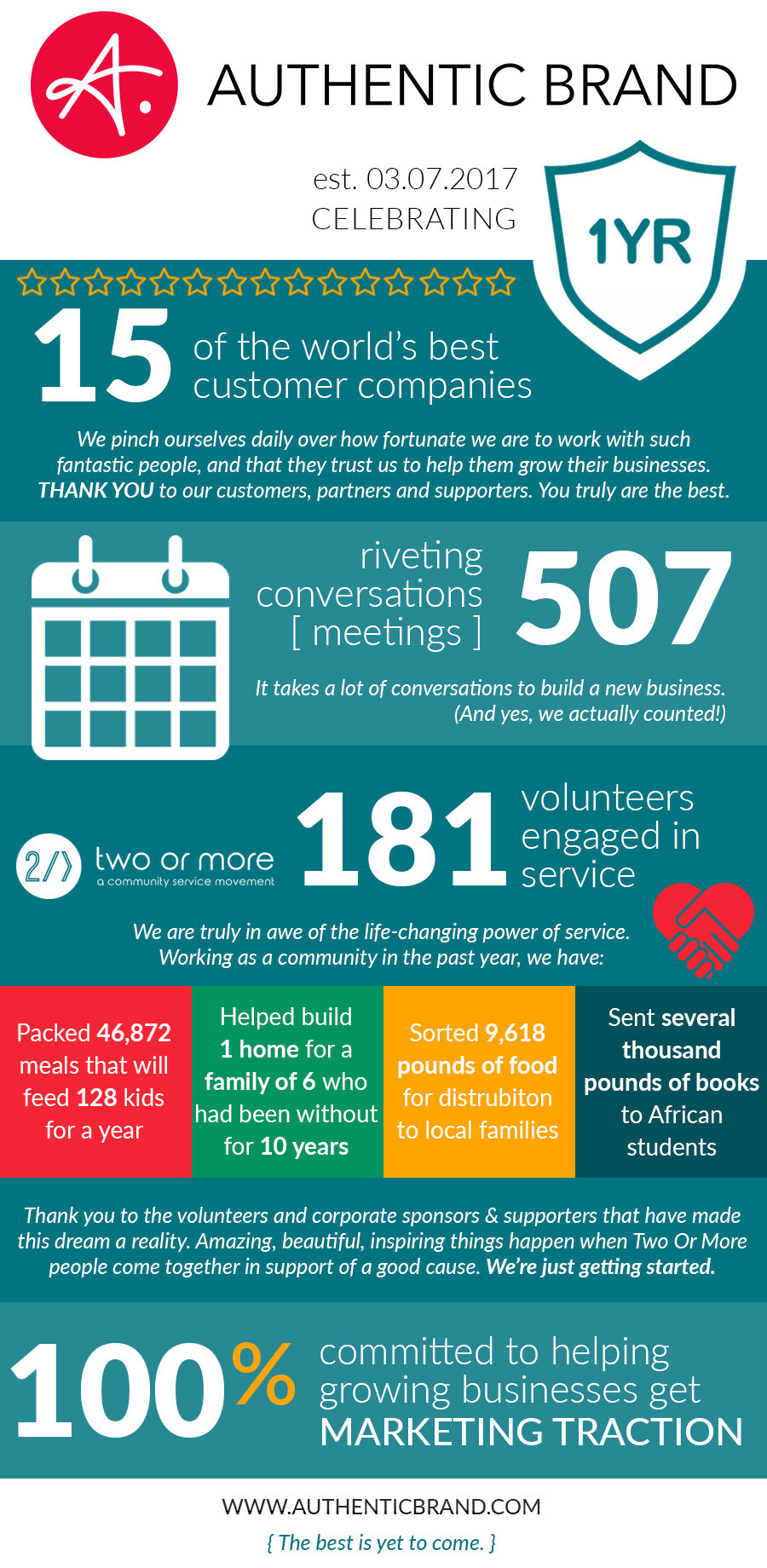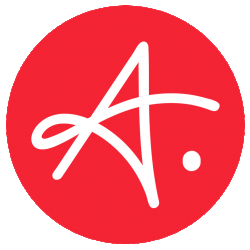 Latest posts by Authentic Brand
(see all)