MINNEAPOLIS, MN – June 10, 2021
I had planned to craft a formal press release to announce Meg Van Sloun's promotion to Chief Operating Officer for Authentic. But before I drafted the public announcement, I first shared a letter with our internal team. And then I realized that I want to share with all of YOU just how truly grateful I am for Meg, and how excited I am for her and for our community.
So, I invite you inside of Authentic's internal communications, and ask you to join with us in recognizing and celebrating a very deserving leader. Congratulations, Meg. I am so grateful for you and all that you do for our community.
From the Authentic employee channel:
Hello, Team – I'm happy to share some very exciting news with you! I wanted you to be the first to know (before we announce publicly) that Meg has been promoted – effective immediately – from VP of Client Services to Authentic's Chief Operating Officer.
This promotion is beyond well-deserved. From her initial role as a consulting Fractional CMO on our team, to the day that she stepped into this internal leadership role, Meg has been fully-committed to the vision and values of Authentic, and has been a true executive partner to me in building a strong foundation for our continued growth.
Meg's elevated role now includes full "Integrator" responsibilities for our EOS-powered business. This means that all areas of our business now report through Meg: Sales, Marketing, Client Services, and Finance/HR. These executive roles will report to Meg, and I will continue to "let go of the vine" to move more fully to my CEO / Visionary role.
Meg's promotion is a significant milestone for her personally, and for Authentic. This is a moment for us all (myself especially!) to reflect and to celebrate. We are at a very exciting tipping point in our business, currently three months into our fifth year in business. We are evolving from an early-stage startup to a reputable, established growth company.
According to the US Bureau of Labor Statistics, half of all businesses will fail before they reach the end of their fifth year. And while 40% of all US businesses are woman-owned, only 4.2% of all woman-owned businesses ever surpass $1M in revenue, a milestone we achieved before we were three years old. I don't talk a lot about our being a woman-owned business, filled with strong female leaders, surrounded by generous male peers…but it is an aspect of our business that gives me great pride and joy. It has been my heart's desire to build a business with no glass ceiling…only blue sky opportunities for each and every member.
Meg and I have shared some raw and honest moments, recalling difficult days of forging our careers in environments that were not always champions for women leaders, particularly women who were also raising children and prioritizing their families. Our shared experiences drive us to do better and to create a culture where all of us can truly love our lives and love our work. We're so honored to be building our Authentic family with all of you!
The past 15 months have been a true crucible for every entrepreneurial business. I can't tell you how grateful I am that Meg said YES to this role, just four short months before COVID turned our world upside down. There is no doubt in my mind and heart that Meg's leadership, optimistic spirit, and absolute commitment to our team and clients is a HUGE reason that we not only survived 2020, but stayed profitable every month, and grew by 30%.
Team, we are just getting started, and the best is yet to come. And I am so, so happy to recognize Meg's ongoing contributions to our organization and to our community. Please help me congratulate and celebrate Meg today!
Love, Jennifer
ABOUT AUTHENTIC BRAND
Authentic is a community of Fractional CMOs who help growing businesses Overcome Random Acts of Marketing® and confidently take the next right step to build revenue.
Our unique approach combines Marketers + Methodology + Mindshare to build strong, strategic, sales-aligned marketing teams and programs. Learn more at www.AuthenticBrand.com.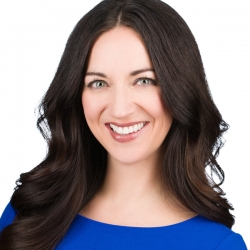 Latest posts by Jennifer Zick
(see all)