Co-Founder & Former Co-CEO of Let's Dish! brings consumer marketing depth and entrepreneurial growth chops to Authentic Brand's SMB clients
MINNEAPOLIS, MN – May 18, 2020
Authentic Brand is delighted to announce the addition of Ruth Glaser as Fractional CMO and valuable member of our growing marketing mindshare and team.
A seasoned entrepreneur and marketing executive, Glaser is the co-founder and former co-CEO of Let's Dish! – an innovative retail meal preparation business with a blended bricks-and-mortar and e-commerce model. Under Glaser's leadership, Let's Dish! raised $4M in private equity and built a national franchise in the retail meal preparation segment.
In addition to successfully growing her own business, Glaser has held both in-house and agency leadership roles that have allowed her the opportunity to fuel growth through strategic collaborations, partnerships, innovation, and emerging technologies.
In recent years, Glaser was the head of marketing for Hazeltine National Golf Club, where she supported the most successful Ryder Cup in history, earning Hazeltine the opportunity to be the first American venue to host a second Ryder Cup. Most recently, Glaser led client services for StoryTeller Media + Communications, a content strategy and Hubspot partner agency.
"My passion is helping emerging businesses with exceptional products achieve next-level growth," says Glaser. "Joining Authentic Brand lets me tap into a peer community of senior-level marketers who share my enthusiasm for problem solving, strategy and delivering results. In these times of significant change, having access to this deep and diverse experience will help us all create the solutions needed to succeed in today's business landscape."
Founded in 2017, Authentic Brand's CMO team and mindshare community represents a wide variety of industry and business model experience. While the firm's clients have been predominantly B2B, the company is seeing a groundswell of interest from B2B2C and B2C brands, particularly among fast-growing retail, consumer, and e-commerce businesses. Glaser's expertise is particularly well-suited to support this new segment of Authentic Brand clients.
"We continue to build and diversify our CMO team, expanding across regions and industries to serve a national client base," explains Jennifer Zick, Founder and CEO of Authentic Brand. "As we evolve, we remain laser-focused on our dual purpose: helping small and mid-sized businesses reach next-level growth, and helping brilliant marketers to love their lives and their work. Ruth is a fantastic addition to our team, as someone who shares our values and our passion for entrepreneurial businesses."
---
ABOUT AUTHENTIC BRAND
Authentic Brand is a community of Fractional CMOs who help growing businesses Overcome Random Acts of Marketing® and confidently take the next right step to build revenue. 
Our unique approach combines Marketers + Methodology + Mindshare to build strong, strategic, sales-aligned marketing teams and programs. Learn more at www.AuthenticBrand.com.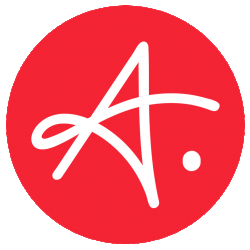 Latest posts by Authentic Brand
(see all)