A strategy and plan can only go so far without someone to lead the day-to-day execution and results. 
For clients who are ready to gain marketing traction, but aren't yet ready to hire a full-time marketing executive, our fractional leadership services are a perfect fit.
Learn more about the benefits that a Fractional CMO can offer to your business.
Hourly  |  Month-to-Month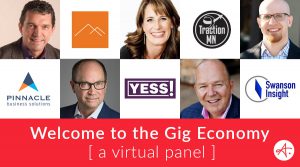 EOS / Traction
Finding top notch leaders for your growing business is critical. Having the right people in the right seats is key to the health and sustainability of your organization. But finding ideal candidates can be challenging in our current economy. Unemployment is at an all-time low, and candidates can afford to be selective.
Read More »
---
Ready to connect with us?
Fill out this simple form and we'll be back in touch with you shortly!