At the beginning of this year, the economy was strong, and many companies were looking to make new marketing investments, lean into post-COVID growth, and build their marketing teams and programs. The biggest challenge was finding enough talent to fill open roles.
Now, in the latter half of 2022, a quick scroll through a LinkedIn feed paints a more pessimistic outlook. Talks of the Great Resignation have quickly turned to layoff announcements and worries about a recession.
We're living in a unique time. Experts predict we are heading toward a recession, but at the same time, unemployment rates are low, and more jobs are open than there are people to fill them. This talent shortage isn't going to end any time soon. In fact, a recent Korn Ferry study found that by 2030, there will be a talent shortage of more than 85 million people that could result in about $8.5 trillion in unrealized annual revenues.
Managing marketing costs in an uncertain economy
Marketing often takes the brunt of cost reductions during economic downturns, despite history showing us that companies that maintain their marketing spend during these times fare better than those that cut it. These cuts typically come from 1) programmatic budget reductions (i.e., advertising, events, activation costs) and/or 2) staff layoffs.
But cutting costs through talent reduction is especially risky right now, particularly if you expect the eliminated roles to be necessary to your future business functions and the employees are strong performers and cultural fits for the organization. Do you really want to lose your best people when it will be difficult to fill roles for the foreseeable future?
"The losing companies tended to follow a few recession dead ends…They cut R&D across the board, scaled back on sales and marketing activities, laid off valuable talent and ruled out acquisitions."

Bain & Company, Beyond the Downturn: Recession Strategies to Take the Leader
While we firmly believe marketing is a necessary strategic investment, we also understand that businesses may need to make changes to weather a potential recession. The challenge, then, is this: How do companies manage marketing costs when faced with an economic downturn and a talent shortage?
One solution: Hire a fractional CMO to fill the executive marketing leader role.
Filling a marketing leadership gap with a fractional CMO
In recent conversations with growing businesses, we've learned that many either 1) paused on their plans to hire a senior-level marketer or 2) made the difficult decision to reorg and eliminate one or more marketing leadership roles.
Unfortunately, not having an experienced, senior marketer at the helm exposes businesses to risk. In fact, the most crucial time to have a strategic marketing leader is when the market is changing like it is now. We saw this clearly during the COVID-19 pandemic when teams had to throw their marketing plans out the window overnight, pivoting strategies quickly to sustain or grow. Businesses without executive marketing leadership floundered.
Plus, companies without strong marketing leadership put themselves at risk of losing top talent. It becomes more difficult for junior and mid-level employees to envision a future with the business when they don't have a leader focused on their development.
Authentic's Fractional CMOs can effectively bridge the gap between no executive leadership and a full-time, permanent role, carrying businesses through to a more stable economy. Our fractional CMOs are low-risk and high-impact. They provide the leadership companies need to keep their teams aligned, engaged, and supported while driving accountability for marketing investments that match the current market dynamics.
What's more, our fractional CMOs can create a competitive advantage for your business by doubling down on effective, targeted strategies while your competitors unwisely pull back their spending.
"Coming out of the last recession, the strongest companies went on offense early, while many of their peers focused on survival and waited for the cycle to clear…They also maintained marketing while competitors cut back."

Bain & Company, Beyond the Downturn: Recession Strategies to Take the Leader
Companies that hire an Authentic Fractional CMO™ also get the added value of our Ally Network, our trusted, vetted, and curated network of freelance and agency providers. If there are other gaps in your marketing teams and you need flexible options, your fractional CMO can quickly tap these resources on a project basis or as an augmented component of your team.
We know this is a challenging time for businesses. Reach out if you'd like to discuss how a fractional CMO can support you through it by positioning your brand for future success.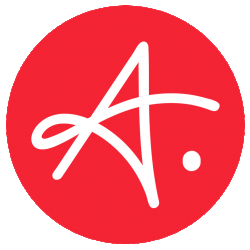 Latest posts by Authentic
(see all)