Entrepreneurial and growth-oriented businesses often come to a critical fork in the road when they recognize they have a gap in strategic marketing leadership. They need to determine who and when to hire to support the next phase of their business.
If you're facing decisions about how to approach your next phase of growth and how to structure your marketing function, you may be asking yourself the following questions:
Should we hire in-house employees or find external resources, like agencies and freelancers?
Will a junior or mid-level marketer suffice, or do we need executive leadership?
If executive, which marketing leadership model makes the most sense: strategic consultant, interim CMO, or fractional CMO?
If a fractional CMO, which type?
Answering these questions requires thoughtful consideration to determine the best path forward for your business. Authentic Brand employs a team of experienced, fractional CMOs who help growing companies like yours Overcome Random Acts of Marketing® and confidently take the next right step to build revenue.
9 signs you need fractional CMO services
A fractional CMO is a contract Chief Marketing Officer (CMO) retained part-time to provide executive marketing leadership for a growing business. Authentic Brand Fractional CMOs are W-2 employees deeply committed to delivering a high standard of service to our clients. Our fractional CMOs work on a small set of clients at one time, have access to a community of executives they can leverage to bring even more value to their clients, and are supported by Authentic Brand's system and structure.
Through many conversations with business leaders, we've identified some of the most common indicators that it's time for a company to hire a fractional CMO. The following 9 signs might indicate that your business needs fractional CMO services.
1. Someone without deep marketing expertise leads marketing.
CEOs and founders are often responsible for marketing in early-stage companies. In other companies, marketing reports to the head of sales, operations, or product. In most cases, none of these leaders has deep marketing expertise.
As a business grows, it will likely reach a point when it needs someone with deep experience to steer marketing down a more strategic path. Otherwise, marketing risks getting stuck in a cycle of tactical execution or being order takers for other teams versus a strategic partner in the company's growth.
Sometimes the need for a marketing leader emerges when the business begins to build out the next iteration of its accountability or organizational chart. Leaders recognize that they need a dedicated marketing leader to steer the strategic investment of their resources and help build strong marketing programs and teams.
Fractional CMOs are highly effective at stepping in to fill an executive role to forge a strategic, sales-aligned path for the business.
2. You don't have a dedicated marketing team.
Without strategic marketing leadership, growing businesses often fall into the habit of forming a marketing "committee" with a mashup of cross-functional employees. There are two big problems with this approach:
Marketing often falls to the wayside as it gets put on the back burner as the makeshift marketing team manages their other responsibilities.
No one has the marketing expertise necessary to build strategic programs, so the team burns through resources without generating any meaningful return. (This is what we call "random acts of marketing.")
Some companies try to build a marketing team by hiring marketing freelancers or agencies. These resources can be highly effective at specialized, executional work. But without a strategic plan and leadership, these external resources often end up working in silos, disconnected from the bigger business vision and each other, and unable to deliver enough value to justify their cost.
Experienced fractional CMOs can build high-performing, sales-aligned teams and know when to engage and how to align the right external partners for effective marketing activation.
3. You're struggling to define healthy growth.
Healthy growth looks different for every business. Growth for one company could be a 4% increase over the previous year, while for another company, it could be tripling its revenue or getting acquired. Defining healthy growth and your strategy for achieving it requires marketing clarity and focus. You can sharpen your focus by answering the following questions:
What is your business's purpose?
Who matters most to your business?
Why do you matter to your audience?
How does your brand and message intersect with their world?
However, defining healthy growth and how to fuel that growth isn't always without internal disagreement. Fractional CMOs know what questions to ask to define healthy growth and offer an external, unbiased perspective to guide leadership teams toward alignment and clarity.
4. The organization doesn't understand marketing's role.
Growing businesses often lack clarity on what marketing is and should be. This includes not knowing how to adequately fund roles and programs and determining the appropriate marketing mix to support a growth strategy. Unfortunately, tension and misalignment are common between sales and marketing when boundaries and expectations aren't clear.
Experienced fractional CMOs have built marketing teams and programs before and know how to build strong, collaborative relationships with sales. They can determine the investments required to achieve healthy growth and attract top marketing talent. Our fractional CMOs leverage the Authentic Growth™ Methodology, a proven framework of tools and processes that builds alignment, accountability, and aptitude to fuel strong marketing teams and programs, to add structure to marketing's role.
5. You're entering uncharted territory.
New growth plans sometimes lead businesses into spaces the company and its leaders have never been before. You could be launching a new product or service or entering a new marketplace. Regardless of the new territory, the growth plans present unknown risks for the business. It's critical to have leaders at the helm who have navigated the territory before and can provide informed guidance.
When you hire a fractional CMO from a company like Authentic Brand, you have access to executive marketers with diverse experiences: not only through your dedicated fractional CMO, but by the mindshare of diverse CMO talent and experience within our team. Chances are we have a marketer on staff with the expertise you're looking for who can help you enter this new territory with confidence and place your growth bets strategically.
6. You're unsure if your marketing investments are paying off.
If a business lacks strategic marketing direction, it's impossible to know where it's best to invest marketing spend. As a result, companies often spread their budget across numerous tactics, channels, and audiences. They think: one of these should work, right?
But when growing businesses don't know what they're working toward, they also can't measure the effectiveness of their efforts. They could invest a significant amount of money into marketing without any indication of whether it's positively supporting pipeline development or building value in the company's brand.
Fractional CMOs provide businesses with clarity, focus, and direction to align sales and marketing and create business growth through targeted, strategic efforts.
7. You're planning to get acquired or acquire other businesses.
There are significant and far-reaching marketing, brand, and cultural implications associated with acquisitions. Value propositions change, and go-to-market messaging needs to be thoughtfully revised.
Businesses need executive marketers experienced in deals and integrations, whether they're planning to get acquired in the next three to five years or acquire another company. If your business recently completed an acquisition and you're overwhelmed by the unforeseen marketing implications, it's not too late to hire a fractional CMO to support you.
Fractional CMOs experienced in these significant events can position your company's brand strongly for acquisition or strategically consider and plan for what it will take to effectively integrate brands, cultures, and team members due to an acquisition.
8. You have a capable marketer, but they lack experience and coaching.
Many growing businesses have successfully grown a sales-driven organization supported by one or two marketing coordinators or managers. These rising star marketers are talented, driven, and loyal, but they haven't yet had enough experience to sharpen their strategic acumen.
Since the organization lacks a marketing leader, they also haven't had the coaching necessary to prepare them for the leadership required to guide the business to its next growth phase.
Fractional CMOs are highly effective mentors and coaches for talented employees you want to retain through growth opportunities. Fractional CMOs have a wealth of experience they can use to develop and elevate your current team members. Since they're external resources, your existing staff can feel confident collaborating and learning from them without fearing that the Fractional CMO will jeopardize their career path.
9. You've experienced marketing turnover and/or want to get your marketing hire right.
Marketing roles, in general, have the highest turnover rates of any profession. This isn't because marketers are less committed or loyal than other professionals, but more likely that leaders don't give marketing the opportunity or budget to succeed.
If your marketing leader or staff members recently left the organization, a fractional CMO can help in multiple ways. First, they can quickly step in to fill that vacant seat to make a quick strategic impact on the business. They can also help the company define what it needs and how much budget is required. Do you need someone with a background in PR? Digital marketing? Product marketing? Something else?
Hiring a new marketing leader is a significant investment, and getting it wrong comes at a high price. Fractional CMOs can help you fill marketing roles with confidence and less risk.
Explore fractional CMO services for your business
Authentic Brand has consulted with numerous businesses to help them determine their best path forward for marketing. In today's marketing landscape, the options feel endless:
Staff a team of junior marketers.
Hire an agency or freelancers.
Find an independent strategic consultant, interim CMO, or fractional CMO.
Understanding the different models available is a good starting point to determine the attributes and experience your business needs.
Fractional CMO services are highly effective for creating a quick impact with low risk for many businesses. However, not all companies have reached the point when it makes sense to hire a fractional CMO. Please reach out if you'd like to discuss your marketing options and learn whether an Authentic Brand Fractional CMO might be what you need to scale your business to its next level.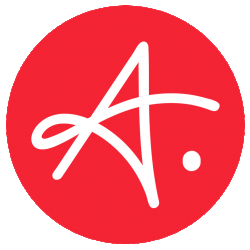 Latest posts by Authentic Brand
(see all)