Fractional marketing leadership is a relatively new service area. But demand for fractional CMOs is growing as the value of hiring part-time executive marketing leadership becomes clearer.
As the service area gains popularity, various fractional CMO models are emerging. Some models focus exclusively on short-term strategic initiatives, like building a marketing plan or providing input on a strategic initiative, like a product launch or market expansion. 
Other models (including Authentic Brand's) embed CMOs into client executive teams longer-term. There are other differences between models, including depth and breadth of experience, the amount of undivided attention given to each client, cost and more.
Along with understanding the unique attributes of each fractional CMO model, it's also important to understand how a fractional CMO is different from other marketing services and solutions. Many wonder what a fractional CMO does and how that differs from an agency or strategic consultant. (The short answer to that question is that most agencies or consultants are hired based on niche expertise and focus on a specific project outcome or deliverable.)
While we can't tell you what every type of fractional CMO does, we can share what Authentic Brand Fractional CMOs do.
15 things an Authentic Brand Fractional CMO does
Authentic Brand approaches fractional leadership differently from other consultants, agencies, and service providers. We don't take on short-term strategic projects as an outside advisor. Instead, we work inside our clients' businesses part-time, longer-term.
Hiring an Authentic Brand Fractional CMO is like hiring any other executive leader on your team (but part time). Authentic Brand Fractional CMOs hold themselves responsible for transformational results. They don't just build plans; they build strong, modern, mature marketing teams and programs.
Here are 15 things an Authentic Fractional CMO™ does for our clients.
Advise on marketing & cross-functional business initiatives
Authentic Brand Fractional CMOs are trusted strategic advisors who sit on your leadership team, with full accountability to lead marketing from strategy to execution. Our fractional CMOs are also business strategists and brand advisors. Every department in your business connects with and reflects your brand, and every internal and external stakeholder experiences your brand. Marketing is a key connector between internal departments, external relationships, and the broader marketplace. Our fractional CMOs build effective bridges between roles and relationships, strategically shaping business initiatives with the brand and stakeholder experience in mind.
Align with the business vision and goals
Strategic marketing aligns with and supports business objectives. Your fractional CMO's job is to ensure that the marketing strategy, plan, and team align with the business vision and support the business goals. Marketing teams that don't align with the vision and goals often commit random acts of marketing that do little to build the brand or generate revenue.
Own strategic initiatives
Many of our clients run their businesses using an operating system or structure with quarterly and annual planning. Our Authentic Growth™ Methodology is complementary to broader business operating systems, expanding the business vision into an actionable marketing plan that ladders up to the strategic goals of the business. Authentic Brand Fractional CMOs own and track progress toward their department's strategic initiatives quarterly and annually to ensure marketing team accountability and results.
Lead the marketing team
Authentic Brand Fractional CMOs mentor, coach, and develop marketing staff and ensure the team has the correct mix of internal and external resources. Regardless of whether your marketing team includes internal or external resources or a combination of both, our fractional CMOs will vet, align, and strategically integrate the efforts of everyone involved. We often find that teams have been committing random acts of marketing by using disconnected resources who don't talk to each other or work together toward shared objectives.
Strengthen the marketing foundation
A strong marketing foundation is critical to building a high-performing marketing function. Authentic Brand Fractional CMOs use our methodology as a guide to ensure your foundational elements are solid. These elements include your brand story, ideal customer personas, market fit and focus, messaging, marketing technology, and the right metrics to track your progress.
Audit strength and gaps
Part of the role of an Authentic Brand Fractional CMO is to critically evaluate the landscape of what exists today. This evaluation includes auditing what your team has done in the past, where there are obvious gaps that need shoring up, and where the team or brand is performing well. The insights uncovered during this audit help your fractional CMO build a plan to address those gaps while leveraging the strengths of your team and programs.
Delegate
Our fractional CMOs can and will roll up their sleeves to help get tactical work done when it's necessary. However, it's not productive for a fractional CMO to execute tactics that someone with deep expertise can do more efficiently or cost-effectively. Authentic Brand Fractional CMOs quickly assess where they can bring the highest value to the organization and then delegate tactical work to effective specialists, whether internal or external resources. Strong delegation skills further elevate the role of a fractional CMO as a strategic leader.
Manage the budget and track ROI
Setting a marketing budget is nuanced but necessary to hit growth goals. To set a marketing budget, Authentic Brand Fractional CMOs consider various factors, including your industry, growth expectations, business model, and leadership's appetite for investment and pace of change. They also define key performance indicators to track ROI and flexibly adjust the budget based on progress, performance, new opportunities, and unexpected industry or global events.
Select and manage vendors and agencies
External vendors, agencies, and contractors are often critical to effective marketing programs. Authentic Brand Fractional CMOs have deep experience vetting, selecting, and managing these relationships, ensuring the ideal blend of internal and external resources and that everyone works together toward shared strategic objectives. Our Authentic Ally Network™ is a trusted, vetted, and curated group of agency and freelance providers that expedites finding highly-skilled, flexible, and focused resources.
Builds strategic partnerships
Authentic Brand Fractional CMOs will often identify market expansion opportunities that the business may not have previously envisioned. These opportunities could be through strategic partnerships, referral networks, alliances, and new channels. Our fractional CMOs build and lead these partnerships, collaborating on programs to support them and ensuring that they generate value and exposure for all entities involved.
Provides program oversight
Even though your fractional CMO will delegate tactical execution to internal and external resources, they are still responsible for overseeing the entire program. While they won't act as project managers, they should be aware of key handoffs, collaborations, and when approvals are necessary. Ultimately, they are accountable for the success of the programs, even though there are many resources involved in executing them.
Develops a resource and staffing plan
From day one, your fractional CMO will identify where there are resource gaps and needs and identify the right mix of internal and external resources to fill them. But they will also advise on the best staffing plan for your business in three to five years. Typically, this plan includes hiring a full-time marketing leader. When the company is ready to hire that leader, it will have clarity into the skillset and experience needed to lead the marketing function. The plan will also include insight into new capabilities and technologies the business may need to account for through new internal hires or external resources.
Ensure brand continuity
Authentic Brand Fractional CMOs are responsible for ensuring the continuity of the brand and go-to-market strategy through every channel. This continuity includes a consistent brand story, integrated throughout the buyer's journey. Content should surround that journey — from marketing to sales to customer service to onboarding and loyalty programs. The fractional CMO is responsible for ensuring all of that content aligns with brand standards, key messaging, and the experience the business wants to deliver to stakeholders.
Lead through change
Many of our clients are growing businesses. As a result, we're often at the center of major transformations and significant transitions. These growth moments sometimes include mergers and acquisitions and all of the change that comes with them, including integrating cultures, products, brands, people, and roles. Authentic Brand Fractional CMOs are not just effective go-to-market business leaders, but they are skilled at communicating internally and externally through major changes. They instill confidence, calm, and clarity to internal teams and external stakeholders alike.
Onboard a full-time marketing executive
The role of an Authentic Brand Fractional CMO is not to work their way out of a job as quickly as possible and get a full-time leader in place. Rather, it's to lead a company on a journey of marketing maturity. Depending on the business, an Authentic Brand Fractional CMO may hire several full-time marketers, including middle management, while continuing to elevate their strategic impact as an executive leader within the business.

Eventually, though, a company is ready to hire a full-time marketing executive. At this point in the business's growth, your fractional CMO will pass the baton to the new hire, along with a lot of business knowledge and leadership wisdom. This is often when your fractional CMO will transition to a coaching role to support that new executive and continue to bring insight to the organization through the Authentic Mindshare™.
Part-time leaders with full accountability
Though Authentic Brand Fractional CMOs work part-time as contracted resources, their work is similar to the work any executive leader would do for their department. You hire a fractional CMO for their leadership acumen, proven strategic impact, and their fit for your business model. Our fractional CMOs drive alignment and activation while fully accountable to the marketing team's results.
Are you exploring what fractional leadership would look like in your organization? We'd love to connect to discuss how an Authentic Brand Fractional CMO could drive growth in your business.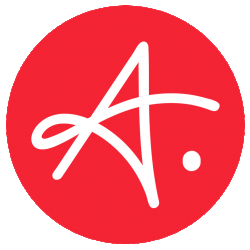 Latest posts by Authentic Brand
(see all)